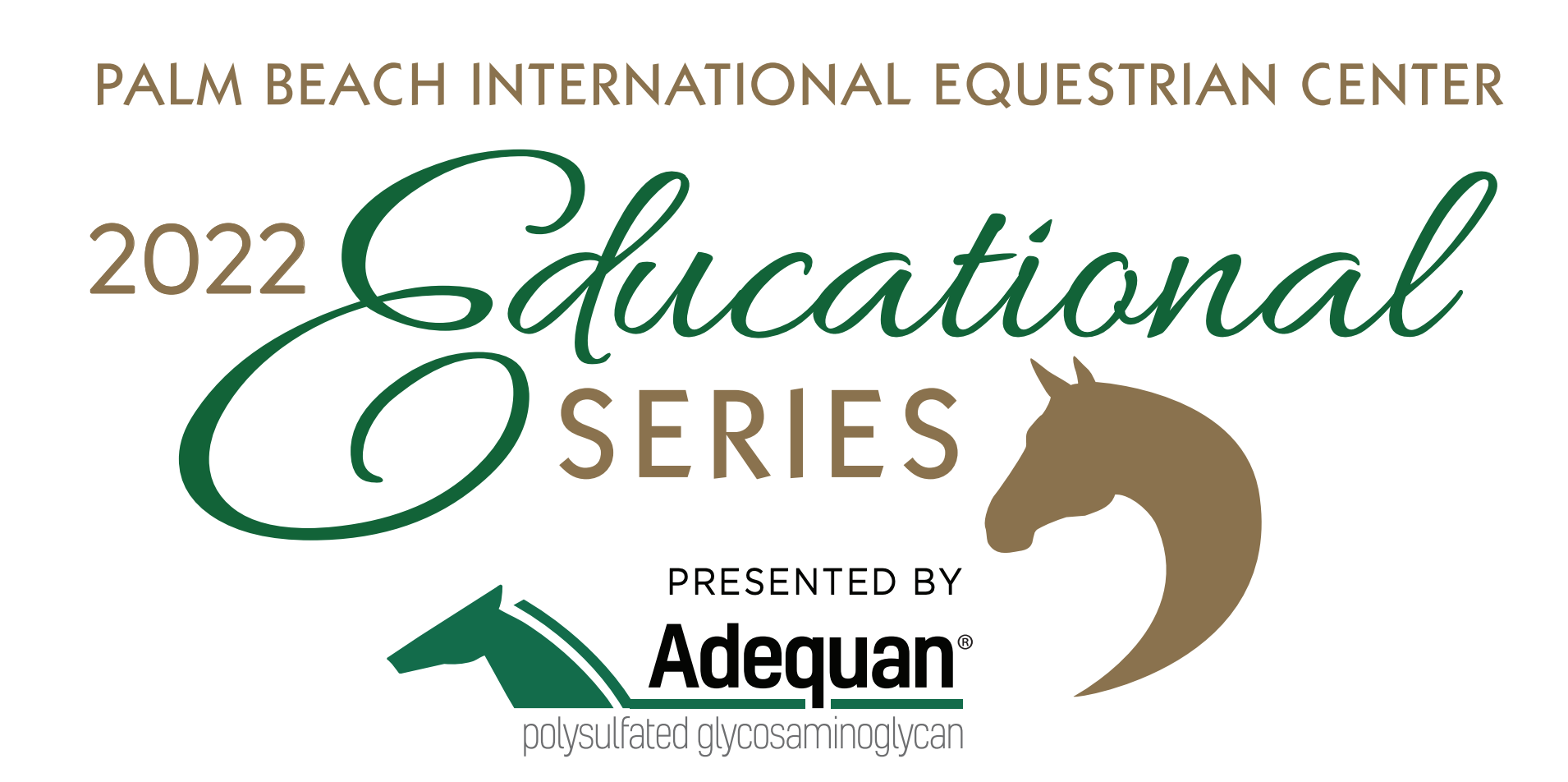 The PBIEC Educational Series, presented by Adequan®, is hosted weekly during the annual Winter Equestrian Festival (WEF). It provides an educational platform for horse enthusiasts to expand their knowledge on a variety of equine-related topics including management and maintenance, horsemanship and care, as well as emerging technologies and treatment methods available in the equine veterinary industry.
Thursdays during the Winter Equestrian Festival at 6 p.m. ET, you can tune in virtually via Zoom to learn about topics that pertain to equestrians thanks to our variety of presenters. Pre-registration is required, but every session is free!
As a bonus, all participants will be entered in the Grand Prize giveaway for the end of the series thanks to Karina Brez Jewelry! The lucky winner will receive a luxury item from Karina Brez Jewelry valued at more than $5,000!
Check out the schedule below, and stay tuned for more updates as presenters are added to the calendar!
To register for sessions, CLICK HERE.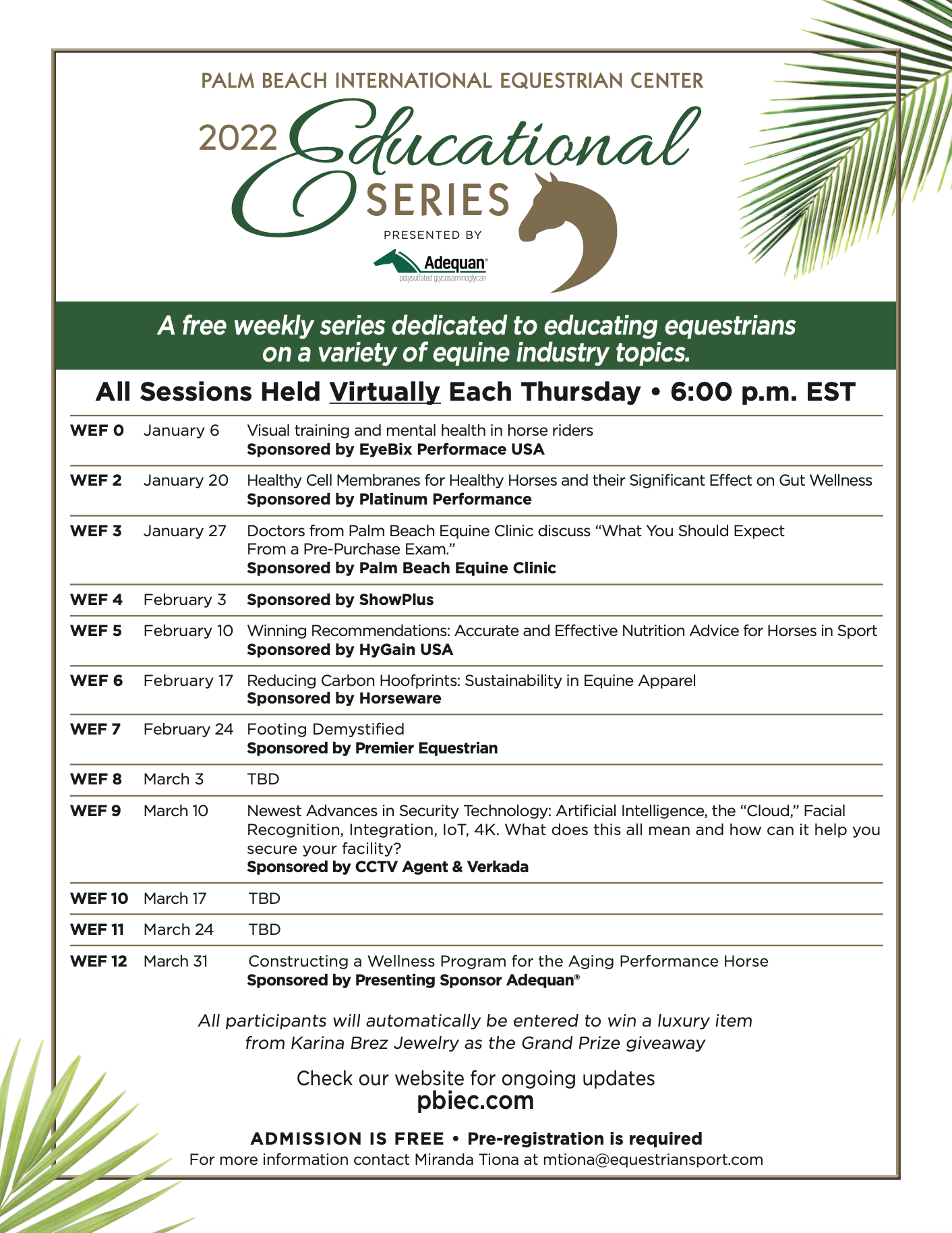 Thank you to our Educational Series Sponsors, presented by Adequan®.