The PBIEC Educational Series, presented by Adequan®, is hosted weekly during the annual Winter Equestrian Festival (WEF). It provides an educational platform for horse enthusiasts to expand their knowledge on a variety of equine-related topics including management and maintenance, horsemanship and care, as well as emerging technologies and treatment methods available in the equine veterinary industry.
January – April 2021
Every Thursday from 6:00 – 7:00 p.m. via Zoom
Admission is FREE!
Pre-registration is required.
Participants will automatically be entered to win a luxury item from Karina Brez Jewelry as the grand prize giveaway.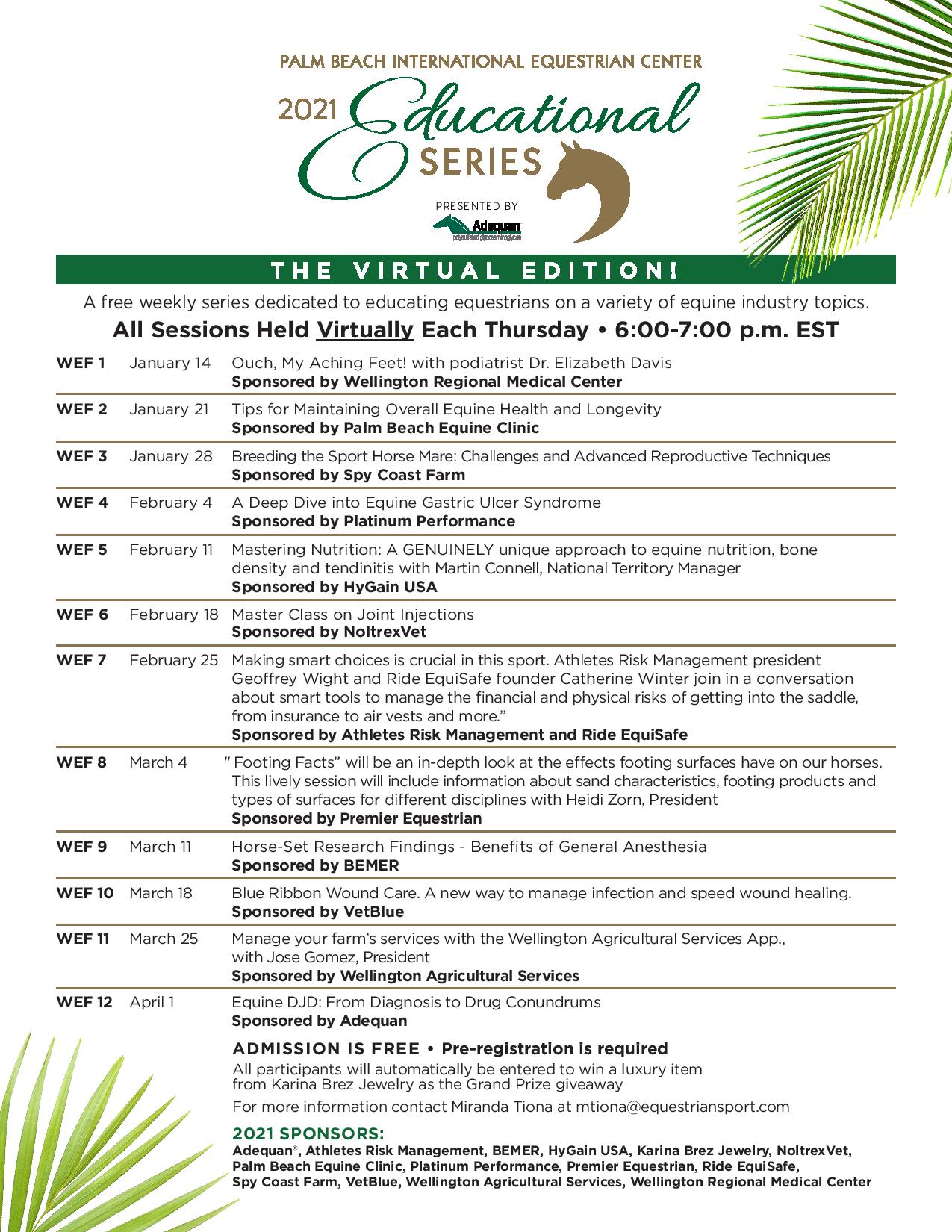 Thank you to our 2021 Educational Series Sponsors, presented by Adequan®.