For Immediate Release
Wellington, FL – Nov. 14, 2021 – The E.R. Mische Grand Hunter Ring saw hunters step under the spotlight during the ESP November I show. On Friday, Molly Sewell and Providence captured the competition's highlight hunter class, the $2,500 USHJA National Hunter Derby. The winning pair, who also had their first-ever derby triumph during Spring IV of the ESP Spring Series, celebrated their second derby win together.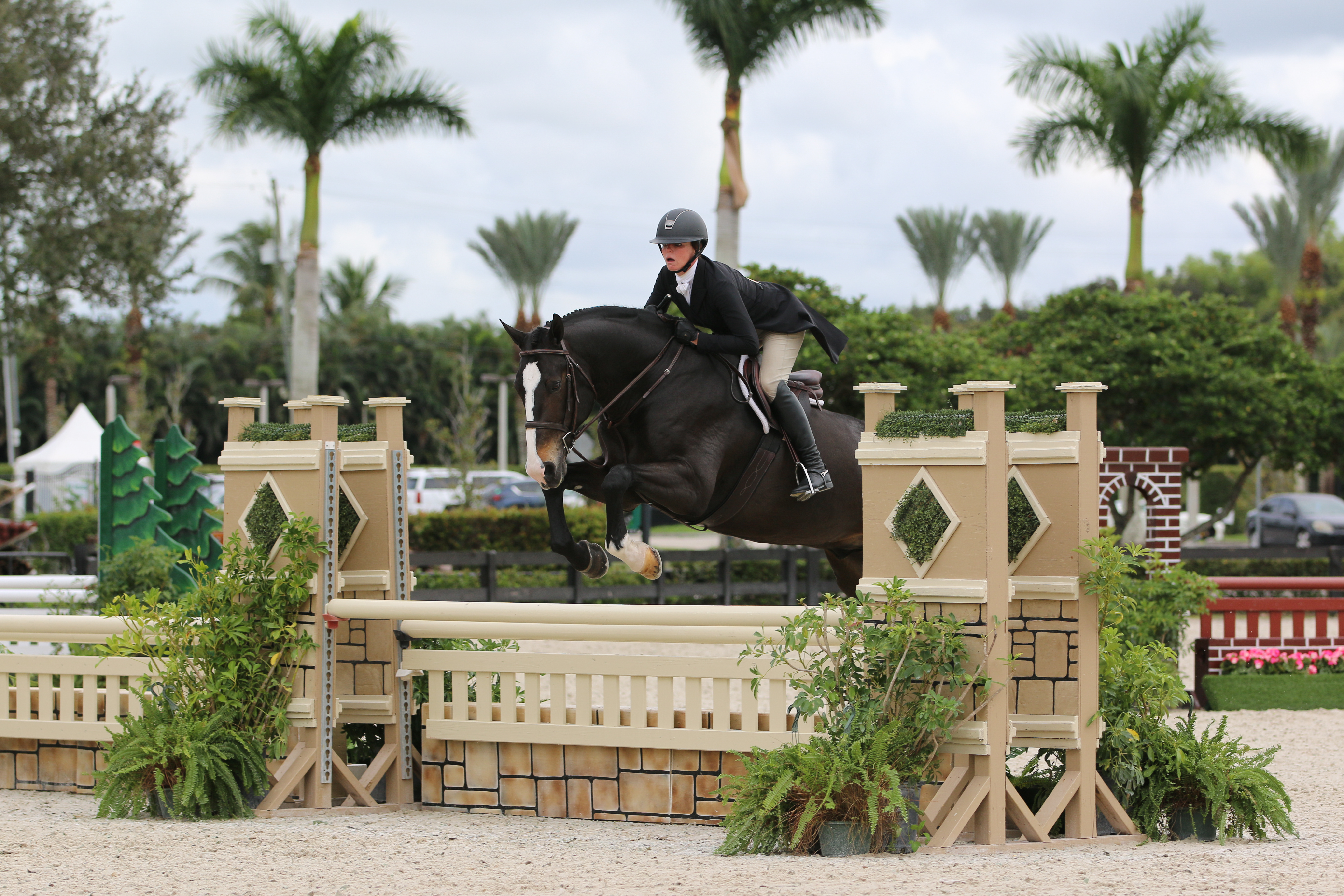 "I've had Providence in my barn since May, but I first rode him about a year ago," Sewell shared. "His owner, Catie Guy Bean, is from Orlando, so I never had him consistently because I live here in Wellington. I've been working with him all summer in New York and did some big classes up there on him. He's still learning, but his owner really wants to do right by him and is willing to take things slow to get him to the International Derby level. Providence is a really lucky horse to have her as his owner. Anyone else would have pushed him and he wouldn't have turned out the way he's turning out."
Sewell of Wellington, FL, and Providence led the pack going into the handy round after receiving a first-round base score of 83, plus four additional points for the high options for a high score of 87. As the last to go in the handy, the pair improved to a score of 89, making them the clear winners with a cumulative score of 176.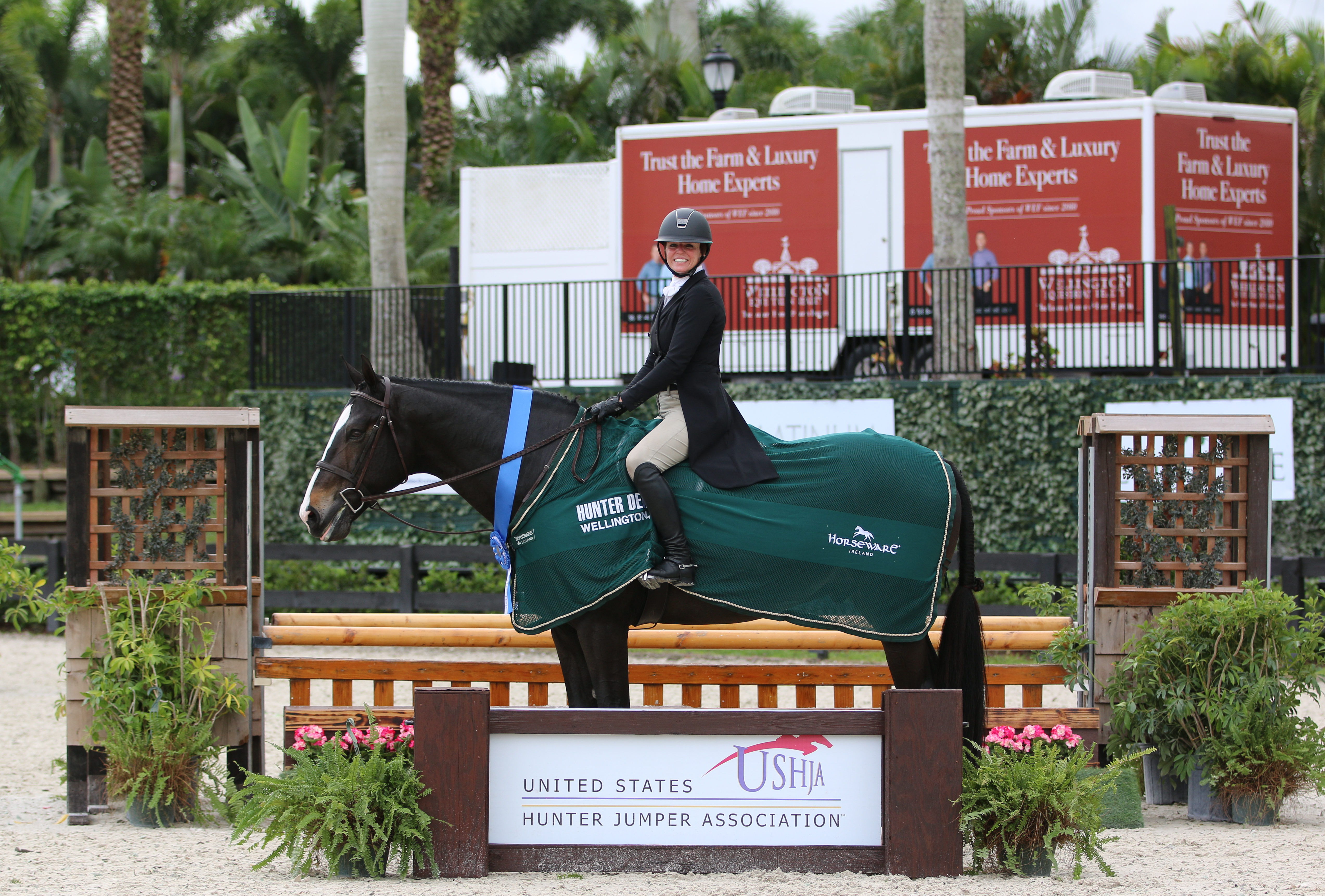 On her plan going into the final phase of competition, Sewell stated that her main focus was "just to be smooth." She continued, "I didn't want to do anything stupid or try to be a hero. We've still been working on his rideability in the handy. Since he's so big he sometimes feels like you're driving a big truck when you start turning. This is also his first show since September. All of my horses had a nice break after the summer, so we're just getting back into it and seeing what we have for the winter season."
Click above to watch the winning ride!
Chrystal Knight of Wellington, FL, and Zandor Star, owned by Lauren Skowlund, earned the runner-up position. The pair received a score of 84 in the classic round, followed by an 86 in the handy for a total score of 170.  Rounding out the top three was Alannah Wagstaff of Wellington, FL, and Generaal, owned by Mill Pond Farm, Inc., with a cumulative total score of 167.
Derby competition continued on Saturday with Kim Farlinger and Catomine Farm's entry, Le Chat Noir, taking home the blue ribbon in the $1,000 Equestrian Team Apparel 2'6"/2'9" Hunter Derby. Farlinger, who's based out of Wellington, FL, and Le Chat Noir received a score of 83 that put them in the lead going into the second round, and then improved to a handy-phase score of 87 to secure the victory with a total score of 170. Elissa Pincus of Wellington, FL, piloted Harlequin Du Susie, owned by Peter Lloyd, to a second-place finish with a combined score of 144, while Isabella Harding of Loxahatchee, FL, and Adrienne Lyle's Sox rode to third place with a total score of 130.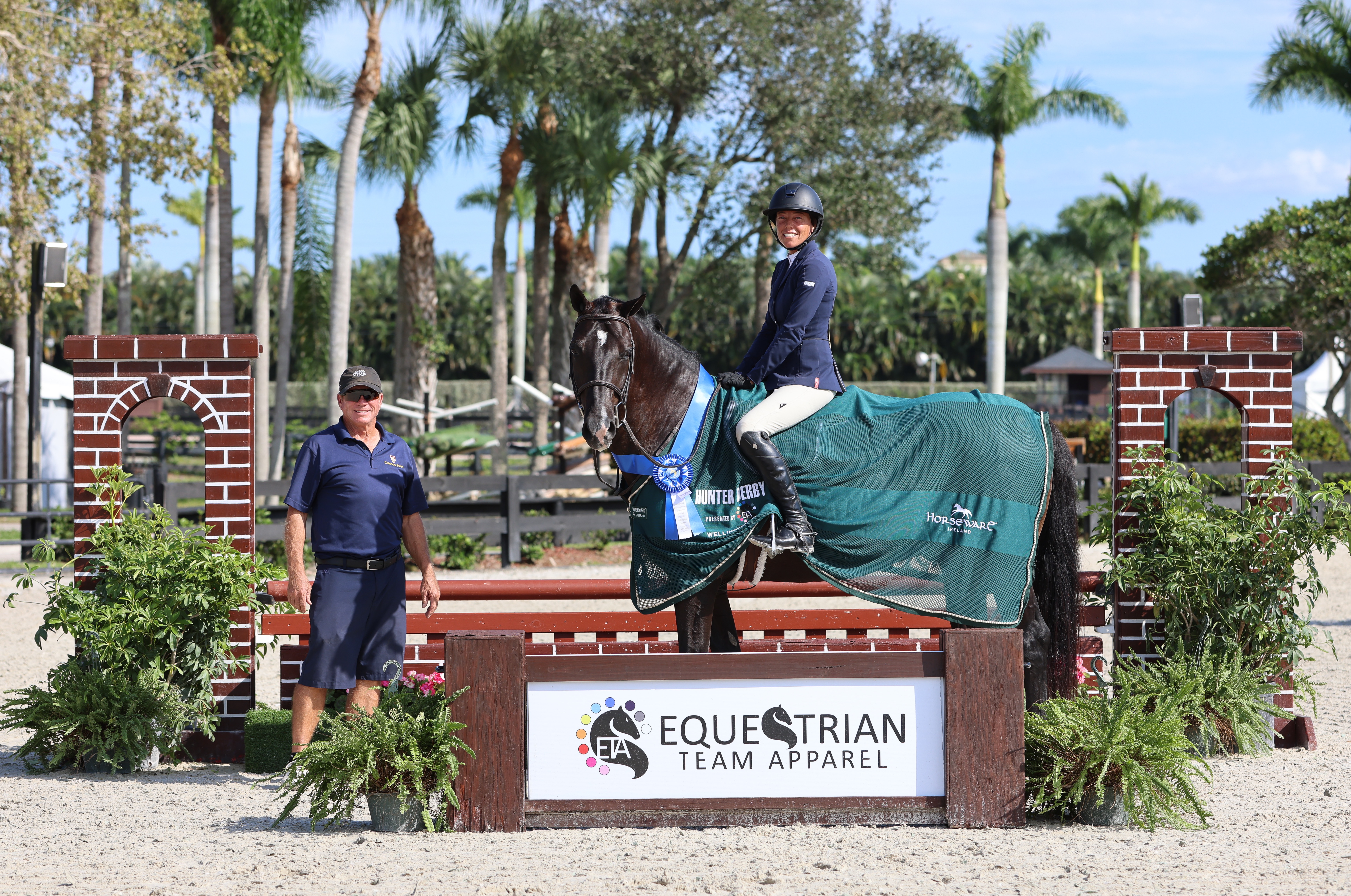 There is only one more week of the ESP Fall Series before the ESP Holiday Series begins. Competition will resume with the ESP Pre-Charity CSI3*, which begins on Wednesday, November 17, and concludes on Sunday, November 21.
To view the prize list for the 2021 ESP Fall Series, please click HERE.
Photo credit ©Carly Nasznic Photography. These photos may only be used once in relation to this press release with proper credit.