For the second week in a row, hunter competition took center stage in the International Arena at the Palm Beach International Equestrian Center (PBIEC). A field of 36 horse-and-rider combinations challenged the $10,000 USHJA National Hunter Derby, presented by Palm Beach Equine Clinic, after which Geoffrey Hesslink of Shelbourne, VT, and Small Occasion, owned by Shadowfax Equestrian, LLC, galloped to an impressive victory.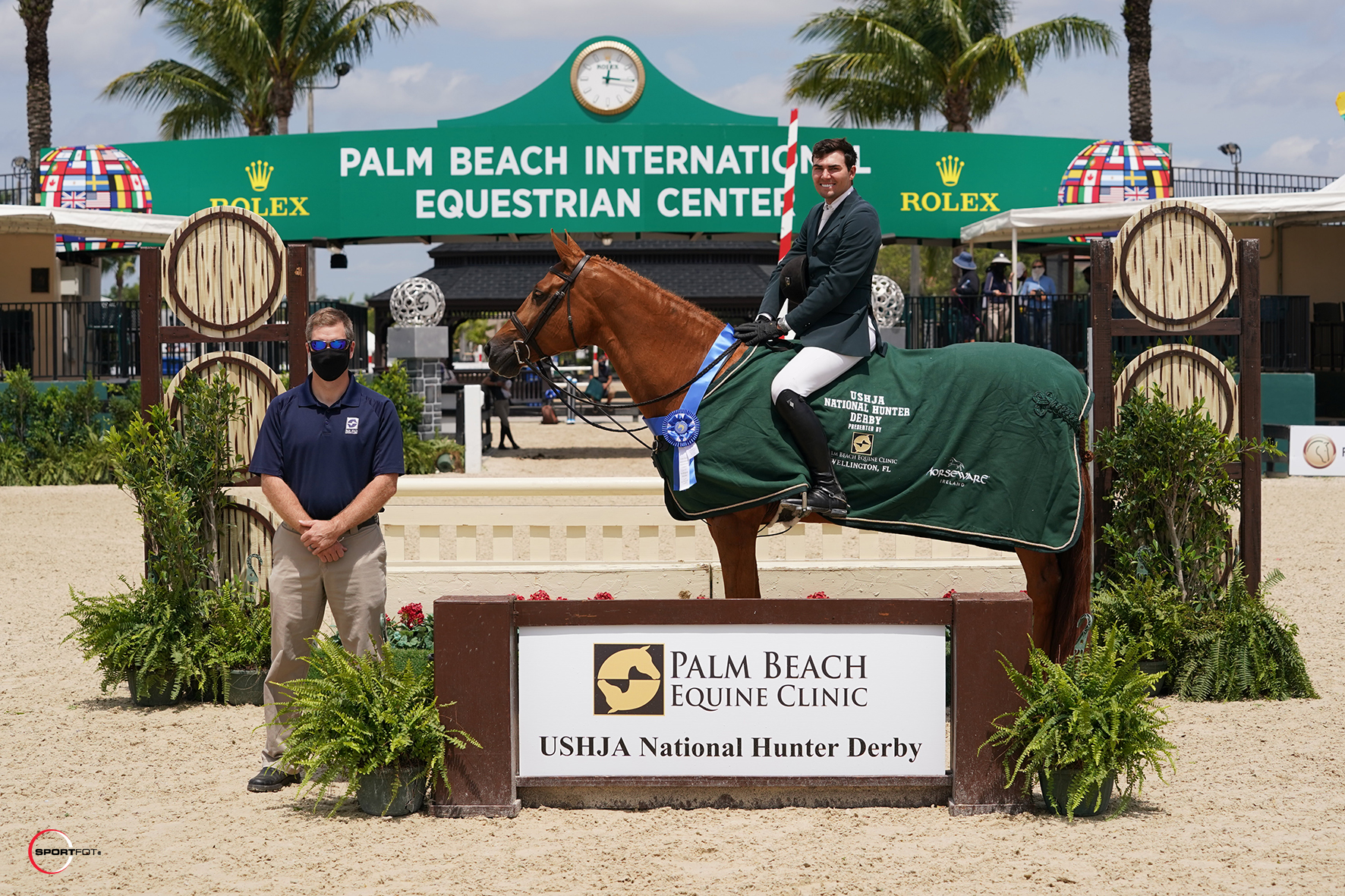 Hesslink and Small Occasion earned the win by a margin of 7.75 points. They picked up a score of 89.5 in the opening round, which included all four bonus points for jumping the high options, to ride to third place in the classic phase. The top twelve combinations were invited back to contest the handy round, and the winning pair improved upon their first-round score by picking up a base score of 92 in the handy round. Hesslink and Small Occasion were awarded all four bonus points once again for an impressive score of 96 and a two-round total of 185.5 points.
Small Occasion has topped hunter classes, especially the Junior Hunters, and derbies around the country with riders such as Augusta Iwasaki, Jordan Allen, and Jamie Taylor. In the summer of 2020, the horse came to the stable of trainers Hesslink and Brendan Williams and has been campaigning with Hesslink as well as junior owner, Raina Swani.
"She's absolutely incredible," Hesslink said following the victory. "We call her 'The Machine.' She produces top rounds almost every time she shows. She's been an absolute pleasure to have and obviously she has a very extensive resume as it is, but we are just so honored to have her. For her to keep winning with us is just so special."
Brady Mitchell guided Casting Call owned by Float On Equestrian, LLC, to a two-round total of 177.75 points after scoring an 87.75 in the classic round and a 90 in the handy round. The pair would end their day in second overall. Ellen Toon rounded out the podium with a third-place finish aboard Gabriel, an entry owned by J T Farm, with scores of 87.5 and 89 for a two-round total of 176.5 points.
For Hesslink, the opportunity to jump in the International Arena is a special treat for both himself and his talented mounts.
"The horses love it," he exclaimed. "Usually by this time in the season, they are bored and need a new change of scenery. I think that with the hunter classes being in the International Ring this week, all of my horses feel very happy to do it, which is really refreshing!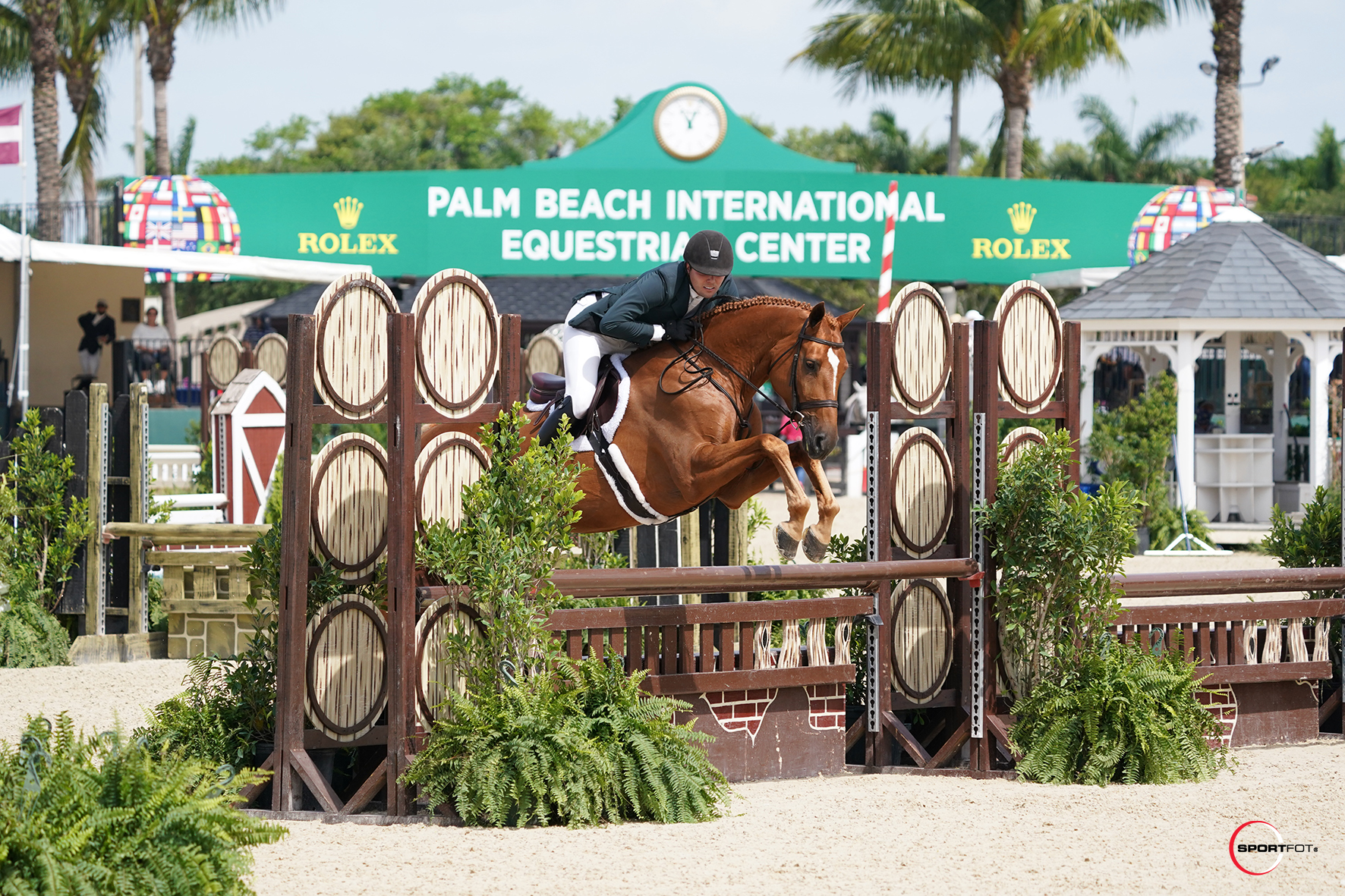 "It has been incredible," he continued in reference to the entire winter circuit in Wellington, FL. "The clients and horses that I have in my stable are, in my opinion, the best in the world. It is so much fun, and I love the people that surround me and the horses that make up my barn. Going to the show for literally anything is just fun. The success is one thing, but we just have fun and try to make some memories out of it."
In the WIHS Hunter Phase sponsored by Score At The Top, Audrey Schulze of Ridgewood, NJ, rode Mac One III, owned by Taylor Madden, to the win with a score of 87. In the Jumper Phase, Luke Jensen of Benton, TX, took the win aboard Conthacco, owned by Wolfstone Stables and Sales Inc, after scoring an 89. The WIHS Overall title was awarded to Gigi Moynihan of Oldwick, NJ, who rode Checkland for owner Anna Robson to scores of 84 in the Hunter Phase and 86 in the Jumper Phase for the best two-phase total of 170 points.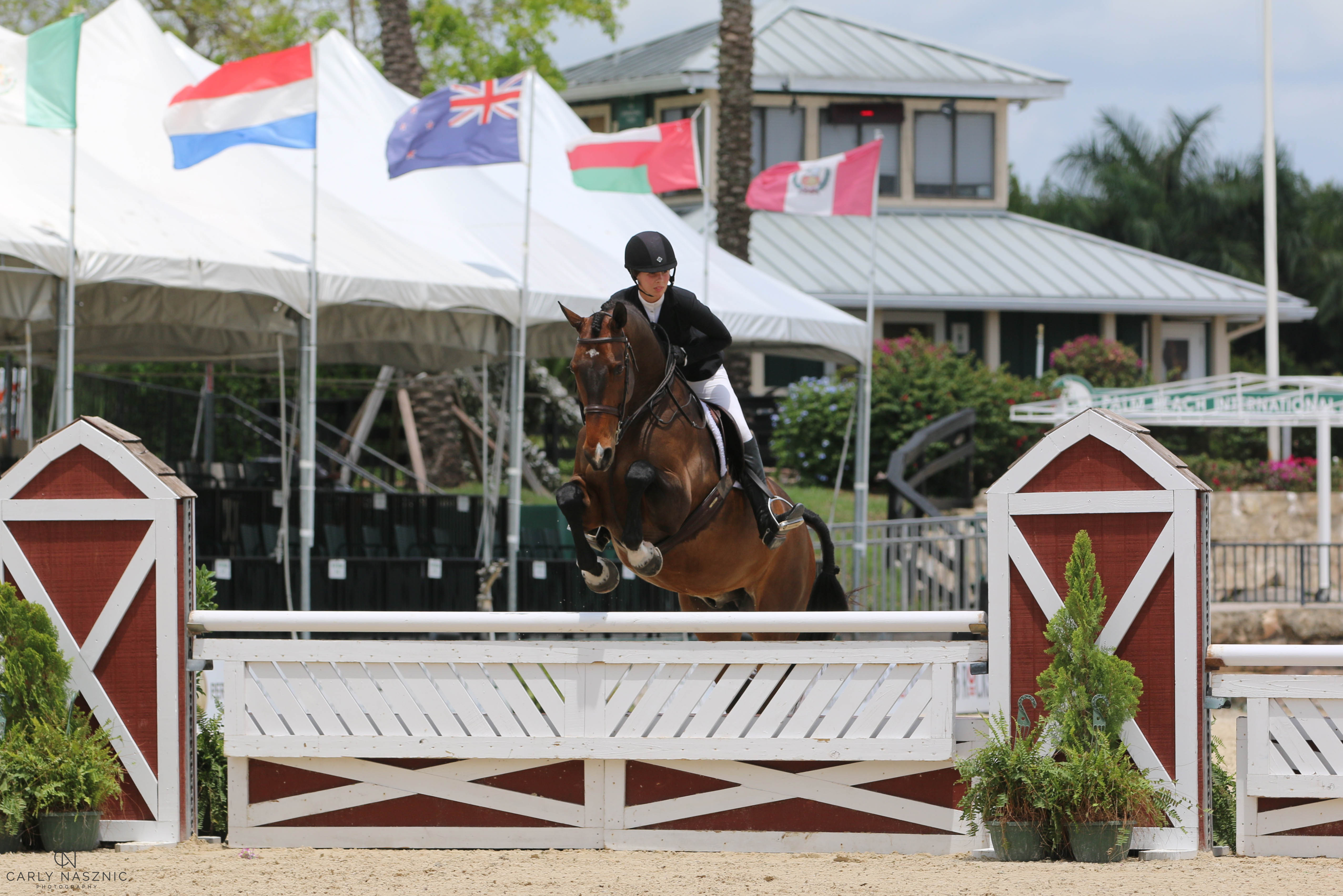 In the USHJA 3' Hunter division sponsored by Perfect Products, Jennifer Bauersachs of Frenchtown, NJ, rode Emily Maillet's Viano to the tricolor ribbon. The pair captured the title with two first-place finishes over fences along with second and third-place ribbons and a win in the under saddle.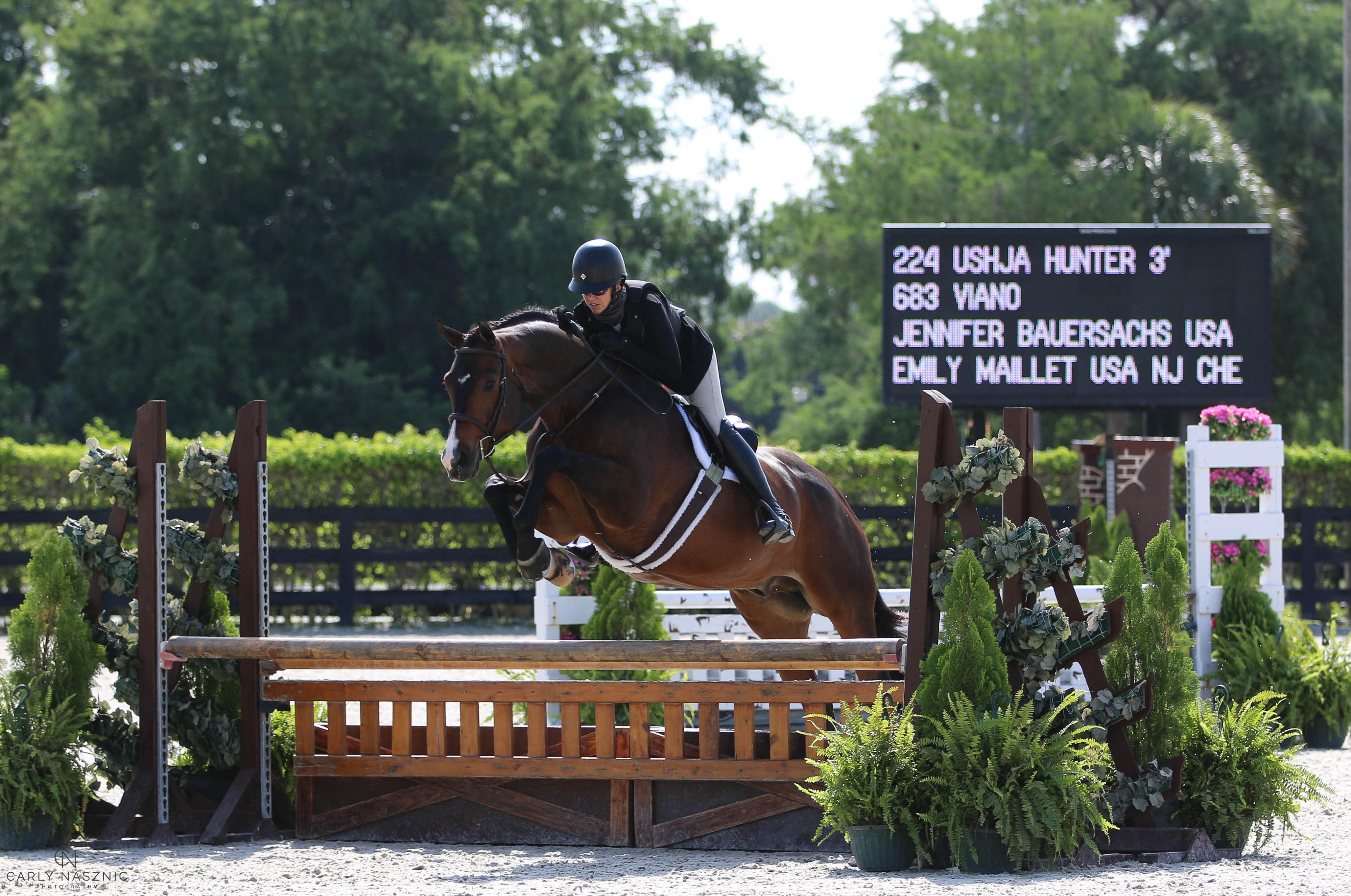 For full results from the $10,000 USHJA National Hunter Derby, presented by Palm Beach Equine Clinic, please click HERE.
To view the prize list for the 2021 ESP Spring Series, please click HERE.
To learn more about the safety protocols and procedures at the horse show, please click HERE.
Photo credit ©Sportfot and ©ESP. These photos may only be used once in relation to this press release with proper credit.