Learning On The Road: How today's young riders are keeping up with academics and competing throughout the school year
It's no secret that in order to participate in the top competitions, equestrians must travel around the country, but if you're a high school student, life on the road can be tricky. Luckily, there are a few unique programs in place that offer the flexibility to help students balance their school and riding schedules. Based in Wellington, FL, Score At The Top, also known as Score Academy, offers young athletes personalized learning programs, and is AdvancED and SACS accredited. We caught up with one of Score's new students (and a rising Equitation star athlete) Dominic Gibbs to find out more about how he found this program!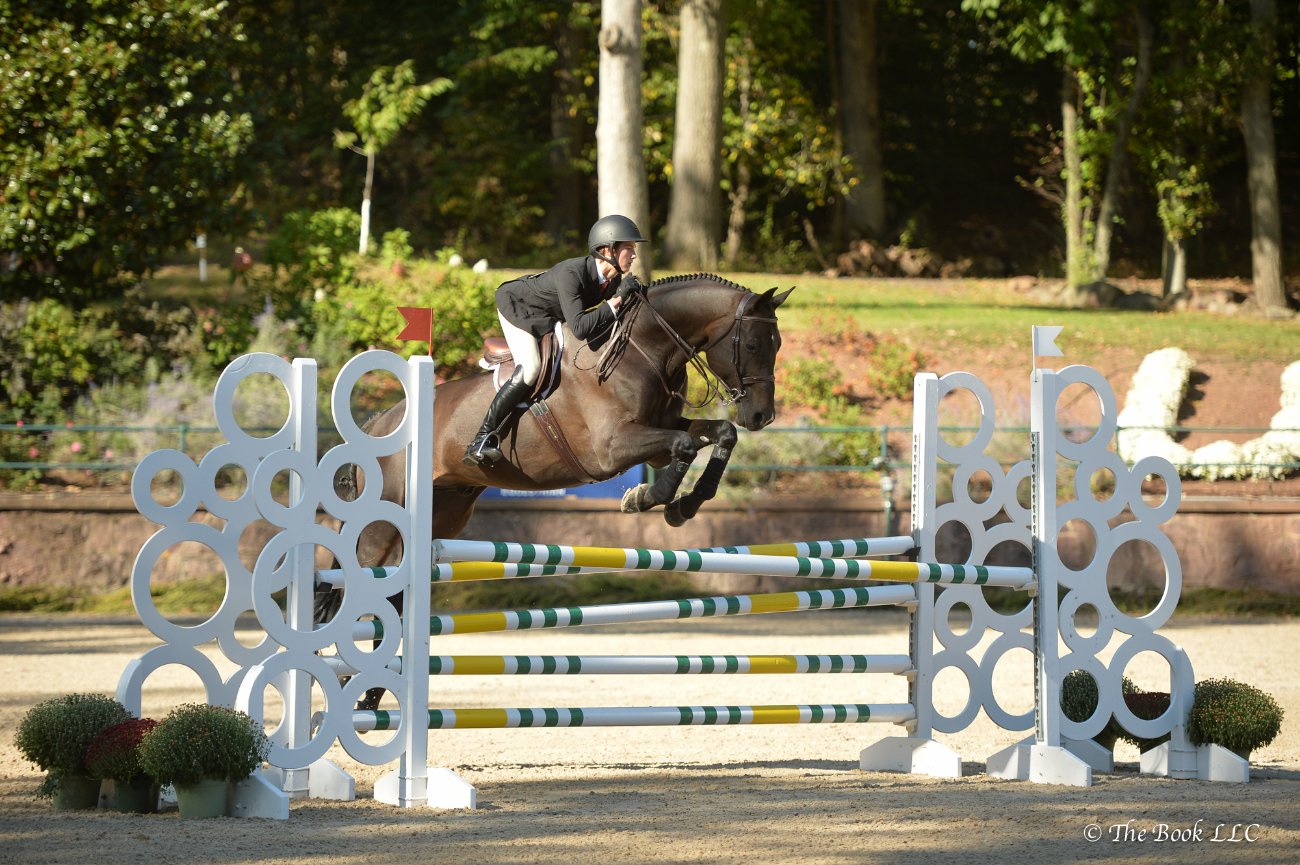 What grade are you going into this semester? 
"I am in my junior year of high school."
How long have you been a student of Score At The Top?
"I started with Score over the summer of 2019 to finish up some classes, and now I've just started full time with them this Fall semester."
What classes are you currently taking? How do you interact with the teachers? 
"I'll be taking a variety of AP Classes this semester to make sure I'm studying the most rigorous courses that I can for my college applications, including AP Language, AP US History, Pre-calculus, AP Biology, and AP German. Over the summer, I was taking Sykpe classes with my teachers, but once I get down to Wellington for the winter I'll be able to go into the center for in-person instruction."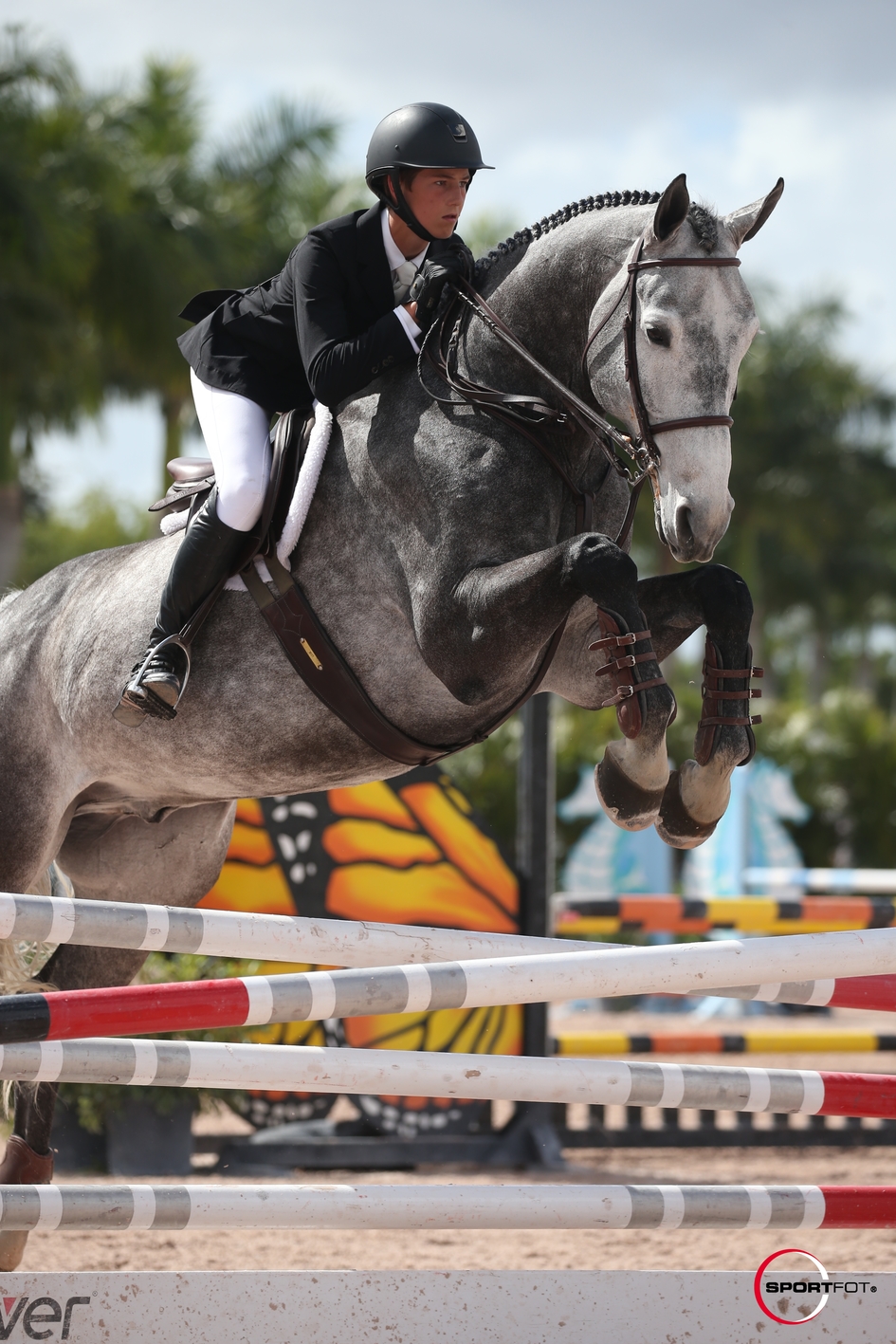 How often are you traveling for competition? 
Just about every week right now for all the Fall indoor shows: USET Talent Search in Gladstone, NJ, USEF Medal Finals in Harrisburg, PA, WIHS Equitation Final in Washington, DC, and the Maclay in Lexington, KY. Then I have the next few weeks off, before I go to the Las Vegas show in November, and then of course, Wellington for January through March."
Why did you decide to pursue this non-traditional route of education?
"Well I'm originally from Colorado, so it was already hard last fall semester, when I was doing the 3' and 3'3" finals on the east coast while enrolled in a public school.  Then when we decided to go to Wellington for the Winter,  I talked to my school counselor and she said, 'Oh gosh, I don't think we can do 3 months of absence! You'd have to un-enroll and then re-enroll when you got back.' And I didn't want to be swapping between schools every 3 months, so we found a tutoring program in Wellington to help with my online classes that weren't through Score. But I really missed having an actual teacher for the courses, someone that was physically teaching me, not just tutoring me while I learned the course on my own. That's how I ultimately found Score, because they have the best of both worlds and have their own curriculum. I've loved all the teachers and counselors I've worked with so far, and it's just been a really great experience."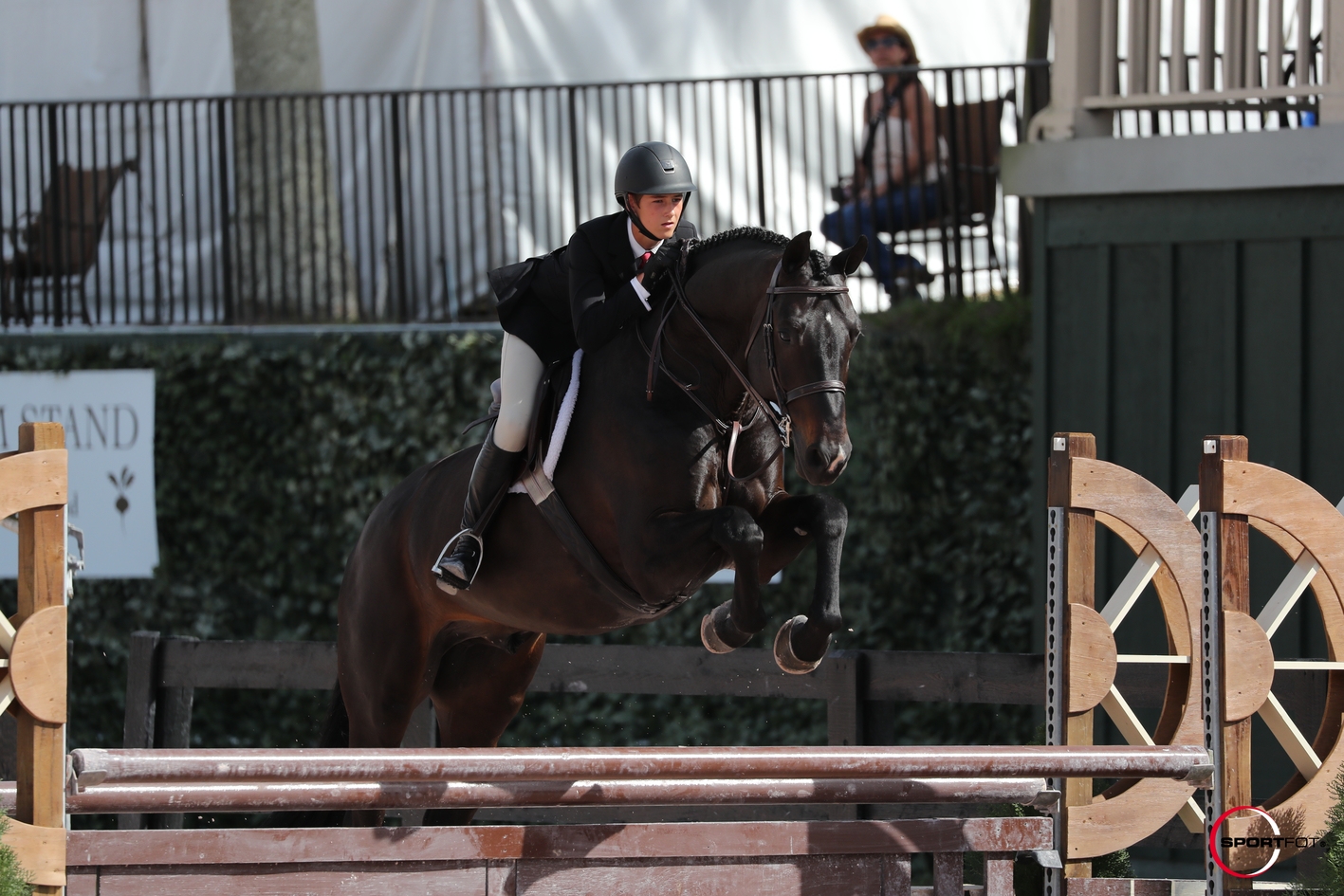 What's your favorite thing about this program? 
"I really love that they give students the opportunity to Skype with their teachers or come into the school, because not a lot of other schools do that. I know there are some other tutoring programs based in Wellington, but they aren't their own school. So what's great about Score – they are an accredited high school with all of these different classes and definitely the most rigorous classes available in any high school. I really love that you're able to be flexible, so you don't always have to come in person or you don't always have to Skype and there's options for you."
What are your plans for college?
"I'm really looking at schools just for their academics. If they have an equestrian program that would be great, but I'm not going to pick a school based on the team or trainers they have. I'll probably just stick with the trainers I'm riding with now and ride outside of school in my free time. I would love to become a professional [rider] after college, so I'm hoping to do something in business, but still not exactly sure what I will major in yet. Maybe something on the math and science side of things since I enjoy those classes."
Thanks for chatting with us Dominic and good luck on the road these next few weeks! We are excited for you to join us at the 2020 Winter Equestrian Festival at PBIEC.
To learn more about Score At The Top, click here.