The world's best-selling author James Patterson and NYT best-selling author and sports journalist Mike Lupica are coming to WEF! The authors of the newly-released novel "The Horsewoman" (which takes place at WEF and in Wellington!) will be coming to the Palm Beach International Equestrian Center for a special Q&A session and book signing on Saturday, March 26 at 5 p.m. ET in the Wellington Club. All are invited, and it is FREE to attend! Five lucky attendees will win free books, and the first 50 attendees will get free drinks. Light refreshments and food will be served, and a cash bar will be open.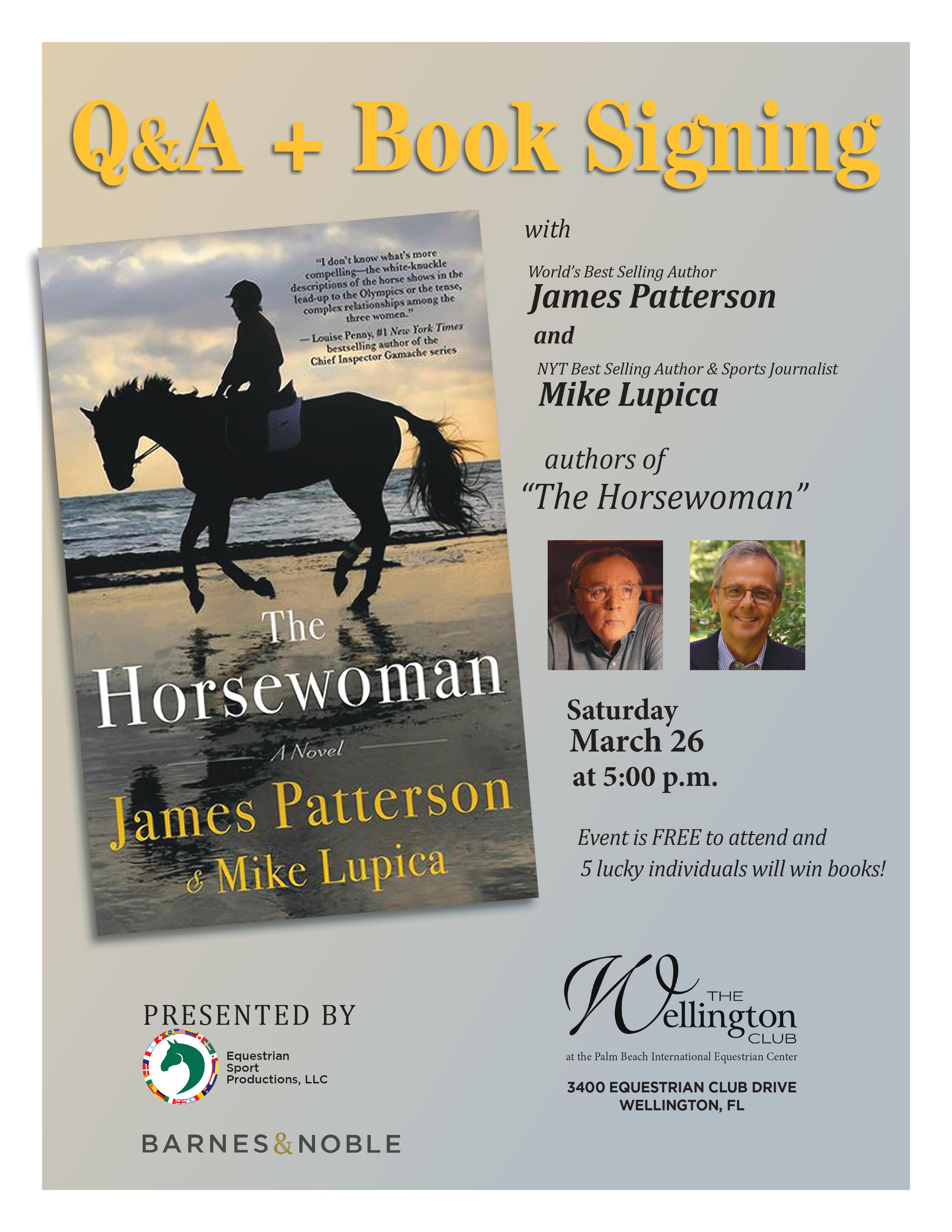 Feel free to bring your copy of "The Horsewoman" to be signed by the authors, or purchase a hardback at the event thanks to the local Barnes & Noble. Want to submit questions for the authors ahead of time? Email
ewessel@equestriansport.com
.
After the event, stick around for Saturday Night Lights, which will feature the $140,000 CaptiveOne Advisors 1.50m Series Final Classic CSI4*. The festivities start at 6:30 p.m. ET, and the first horse will be in the ring at 7:30 p.m.