Reinard Cox began working for Equestrian Sport Productions just before the 2017 Winter Equestrian Festival season, and serves as an Audio Technician for Palm Beach International Equestrian Center (PBIEC), the Adequan® Global Dressage Festival, Wanderers Club, and the International Polo Club. Reinard attended Florida Atlantic University where he studied Commercial Music Technology, and went on to work for iHeart Radio in West Palm Beach before his transition into the horse show world.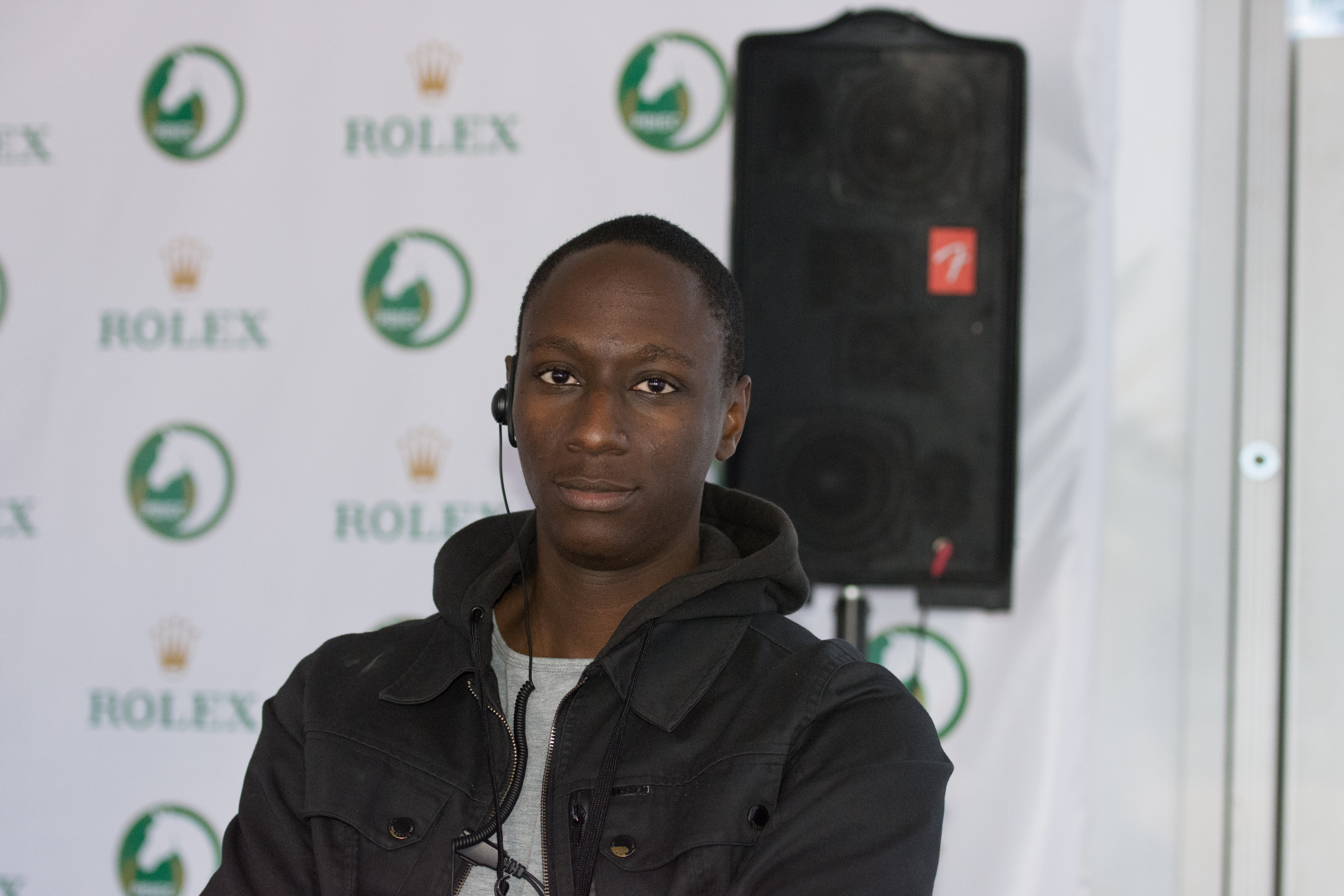 A diligent worker, Reinard spends his day helping the horse show run smoothly. His favorite part of the job? The fact that he gets to do something new every day. He commented, "no day is the same. That's what keeps it interesting, I never get bored!"
Before his work at PBIEC began, the 26-year-old had never had experience with horses. He commented, "the horse world is very interesting to me. I had never really been around any of it before, and it's amazing to see how intricate and detailed each piece of the puzzle is within the equestrian community. I've met a lot of cool people through the show, and I have an appreciation for the work that everybody puts in daily to succeed here."
When Reinard isn't working, he's hanging out with friends, working out at the gym, and watching the latest edition of Spider-Man (his favorite film and franchise). He is also an avid musician, with drums being his specialty. As far as things he wants to do in the future? He said, "I try to live to the fullest every day, so I don't have a lot of things on my 'life to-do list.' However, at the top of that list is learn how to snowboard, and own the newest Chevy Camaro!"
Some fun facts about Reinard:
He's a twin
He has an excellent sense of humor
He loves Spider-Man (noted above)
His favorite quote is: "Whatever comes our way, whatever battle we have raging inside us, we always have a choice. My friend Harry taught me that. He chose to be the best of himself. It's the choices that make us who we are, and we can always choose to do what's right."-Peter Parker aka Spider-Man
Though Reinard remains behind the scenes and out of the general spotlight, horse showers benefit from his work daily. From speaker function to the control of the music playing in the International ring, things would be eerily quiet without Reinard around!