Jeanie Burns may not be a face that you would normally recognize around the horse show. As the WEF graphic designer, Burns does most of her work from home. However, we can guarantee that you've seen some of the beautiful work that she has created for us over the past year. From the 2018 Souvenir Programs, to the prize lists and everything in between, Jeanie adds her flair to the horse show in a variety of ways.
Follow along below as we get to know more about the one-and-only Jeanie Burns in this week's Staff Spotlight! 
When did you start working for ESP?
How did you come across the role?
I started working for ESP in January 2017, having worked as a freelance graphic designer for 25 years for a wide variety of clients, with a focus in publication design.
Networking, baby! My college roommate, who lives in Wellington and handles PR for clients in the equestrian show circuit has a colleague who had been doing projects with ESP, and she indicated they might be adding another designer to their roster. I sent my resume and digital portfolio to introduce myself, just to see what happened and received a response soon after.
What is your favorite part about the job?
My favorite part of the job is the directed focus. It's all about the horses. And the businesses and properties that support them, of course. I appreciate the independence I'm allowed and I marvel at the talents and commitment of a relatively small marketing and production team to get so much done.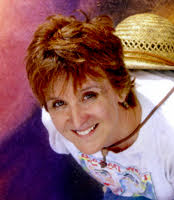 What are some of your favorite pieces that you've created for ESP?
One of my favorite items was a logo for Colorado Horse Park's Summer in the Rockies not long after I started working here. And the 2018 group of souvenir programs for all venues. It was a challenge, but I'm proud to have them on my shelf.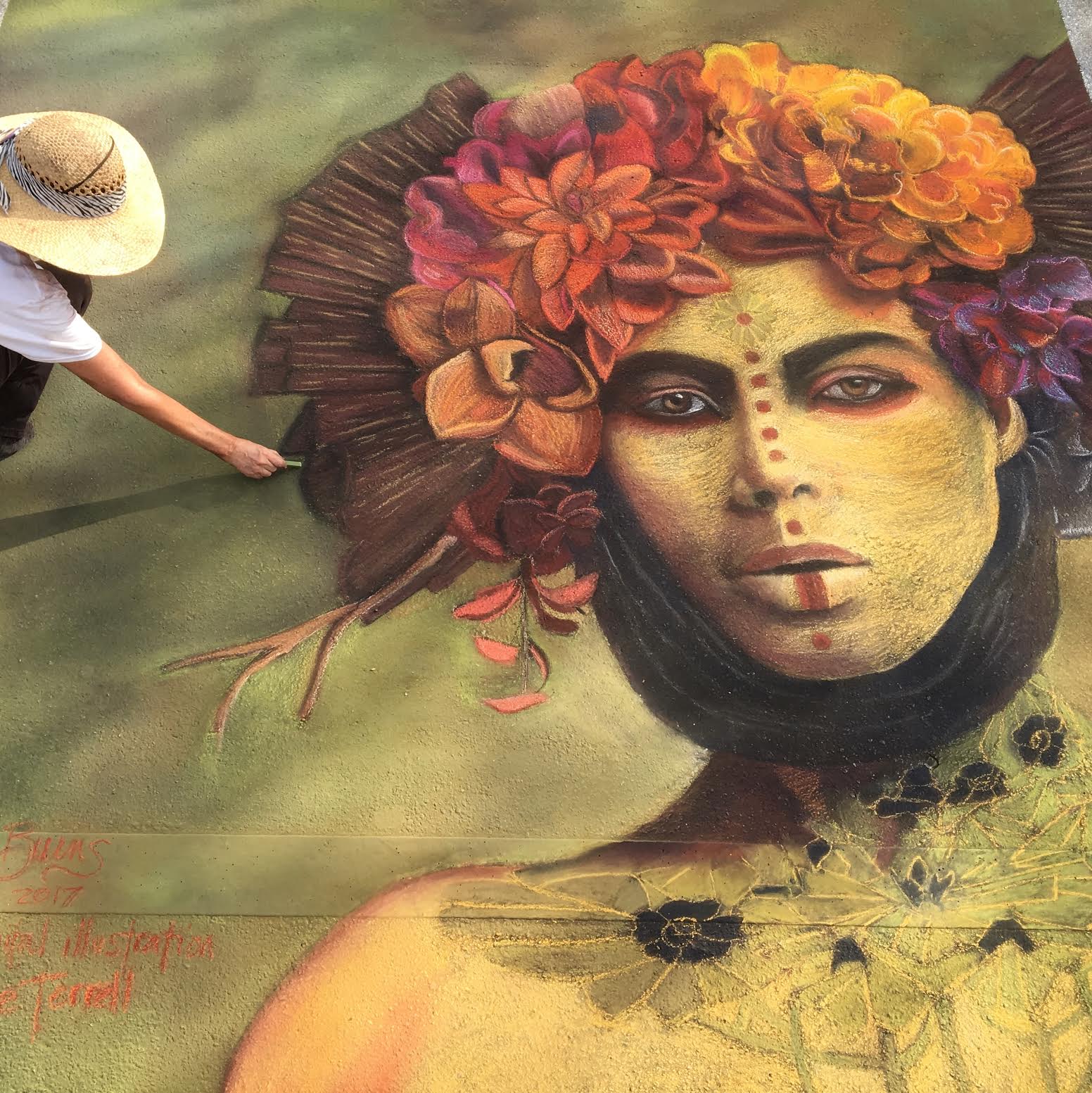 Five Fun Facts:
1. I'm a fourth generation Floridian (originally from Neptune Beach in north Florida)
2. My first 2 years of college I was a dance major at Stephens College. I transferred to FSU once I realized I would never make it as a dance pro. I admire those who do, though.
3. While at Florida State University, I spent 6 months in Italy studying art, architecture and Italian. That experience had an enormous impact on the person I've become.
4. I have been "street painting" (with chalk) for fun and travel opportunities for 22 years. [www.jeanieburns.com] I'm a long-time featured artist at the Lake Worth Street Painting Festival, the largest chalk festival in the country, serving on the festival's board of directors since 1998. This year's event is Feb. 24 & 25.
5. I've played the guitar since I was 13.
Favorite quote (this week):
 "Creativity is a wild mind & a disciplined eye." – Dorothy Parker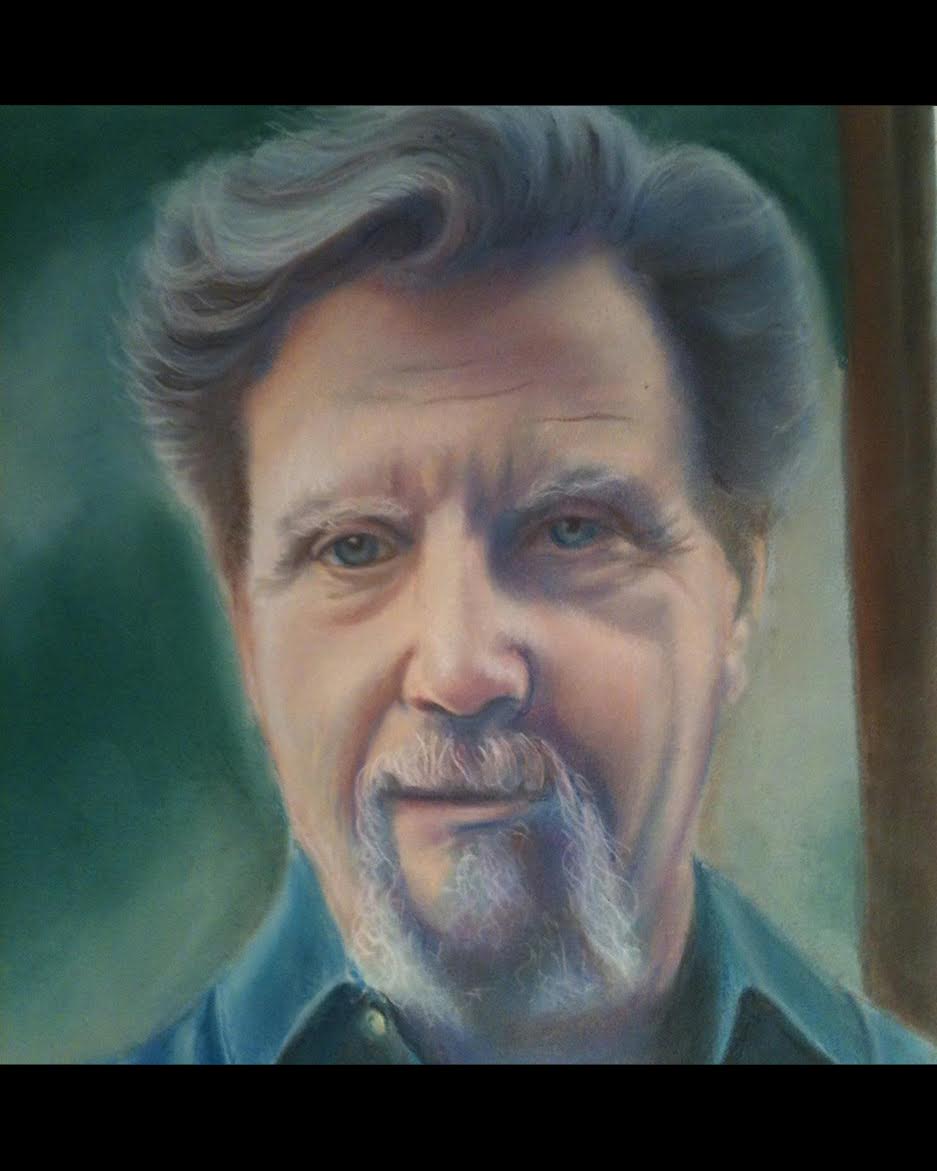 Favorite things to do when not working?
Taking chalk to the asphalt for fame and fortune. (That's a joke!) Over the years I've met and worked alongside some of the most skilled artists in this niche. It's always gratifying to work among people whose work you respect.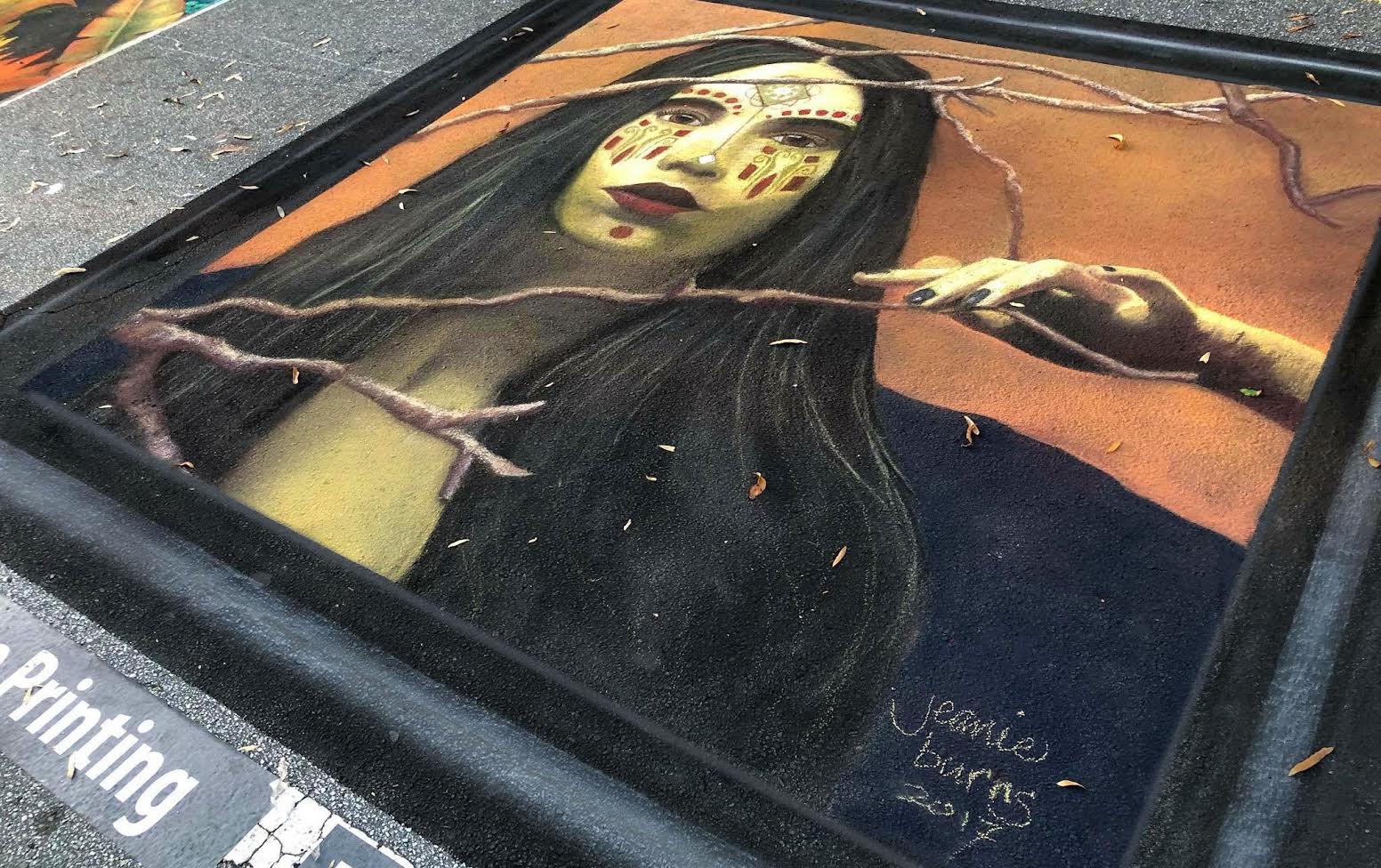 The next time you're admiring a piece of art designed for ESP/WEF, stop and take a moment to appreciate the incredibly talented and ALWAY humorous Jeanie Burns.