Today's Schedule Revised Due To Weather
Due to more rainstorms overnight, the schedule for today, October 27 has been adjusted. Please click here for the revised schedule. For the safety of the exhibitors, all classes on the Derby Field have been moved to sand arenas. The $25,000 CCTV Agent Grand Prix is tentatively set to start at 1:30 p.m. in the VanKampen covered arena. Please check Showgrounds Live for further class schedule changes at pbiec.com. Weather permitting, we plan to use the Derby Field again next weekend for all highlight Jumper classes!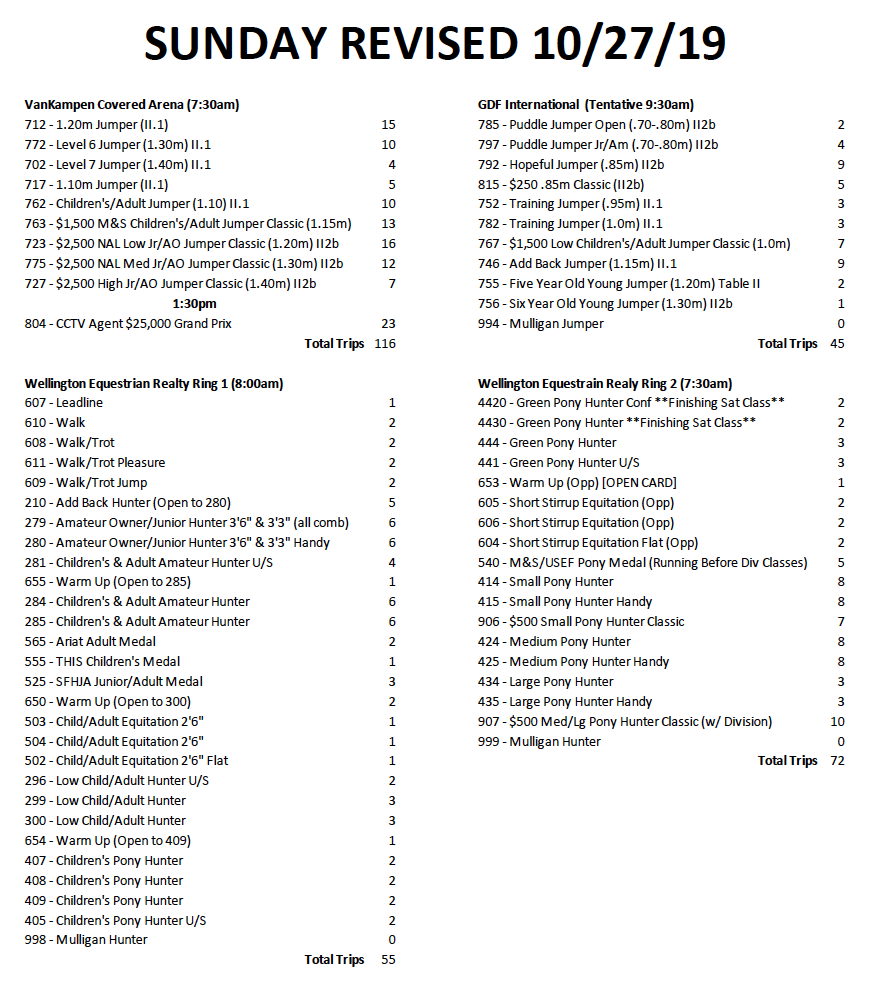 If you have any questions, please contact the show office at 561-793-5867.