With the VDL Auction right around the corner, we caught up with Victoria and her successful auction mount, Doman!
What is your horse's name?
His show name is Doman, but we call him Noah around the barn. He is eleven-years-old this year, and I think I bought him in the 2012 auction.
Why did you choose to purchase a VDL Auction Horse?
I was in school at the time in college, and we figured a young horse would be something good to play with when I wasn't showing so much.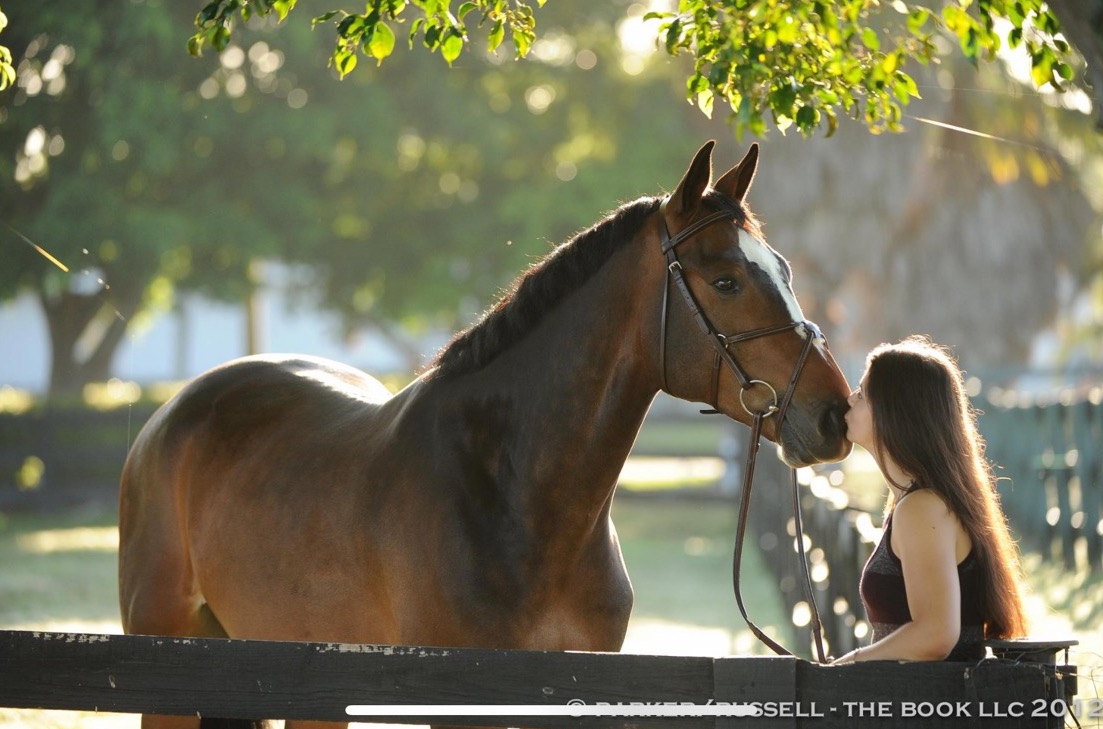 How did you decide which horse you wanted?
We had researched the horses, watched all the videos, and we went to all the live viewings. Noah was actually first on our list! We picked out five and I sat on those five. Compared to the other horses, he was smaller, he was not as flashy or as impressive, but a solid horse and seemed like he had a good head. He looked like safe option to go with for resale or whatever we wanted to do with him.
What was the night of the auction like?
Come the night of the auction, a lot of the horses were going for six figures and we were not ready to spend that. Then Noah came in the middle of the pack and I don't know if everyone was up getting food or something, but it seemed like nobody was really bidding on him, maybe one or two people. We all kind of looked at each other and my mom was like 'Ok, we might as well!' and started putting her hand up. Someone might have bid against us once or twice, then all of a sudden he was sold and they came over with the big picture of Noah free jumping and a bottle of champagne and took our picture!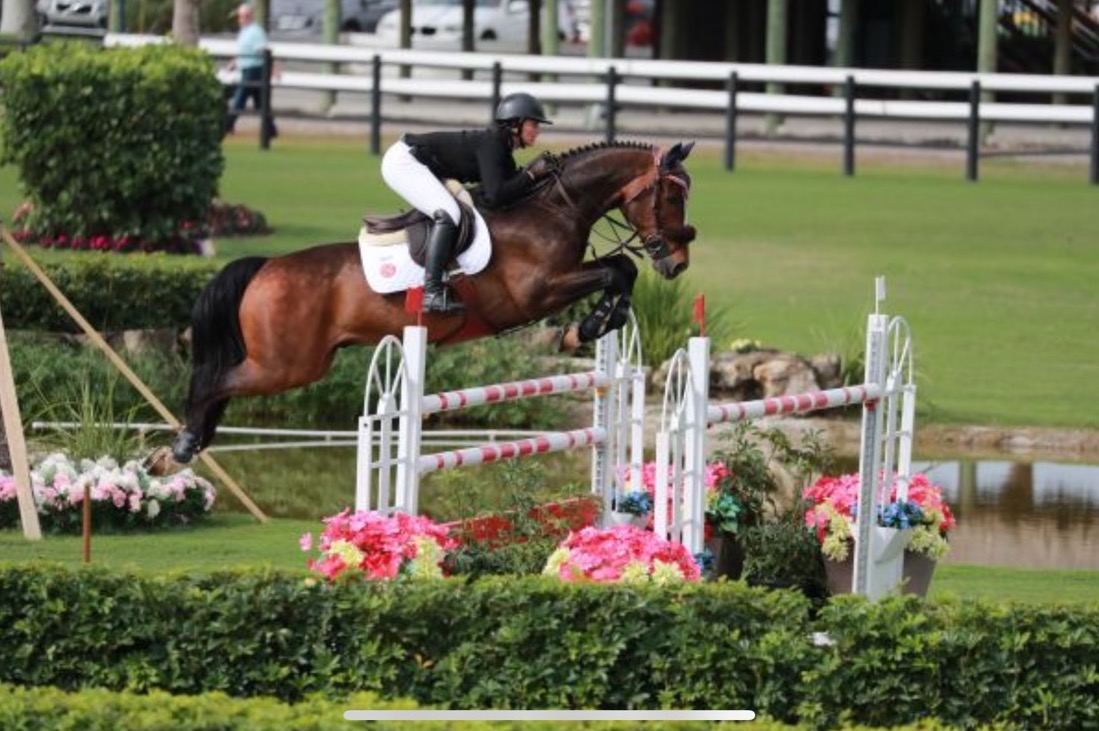 What have you accomplished with Noah since the 2012 auction?
As a young horse, I kind of dabbled in everything with him. He did the five year olds, I played with him in the hunters just to jump some hunter jumps and did a week of adult equitation to keep him well rounded. He's a cute horse but he's kind of small, so we were just testing him to see what he would grow up to be. He's always super brave and has his own sort of style. He doesn't act like a big, scope-y horse when we jump a meter twenty, but when I started training with Anne, she really loved him. She told me he was a real horse and we needed to start jumping bigger. So, we jumped in the seven-year-olds and in the 1.40m!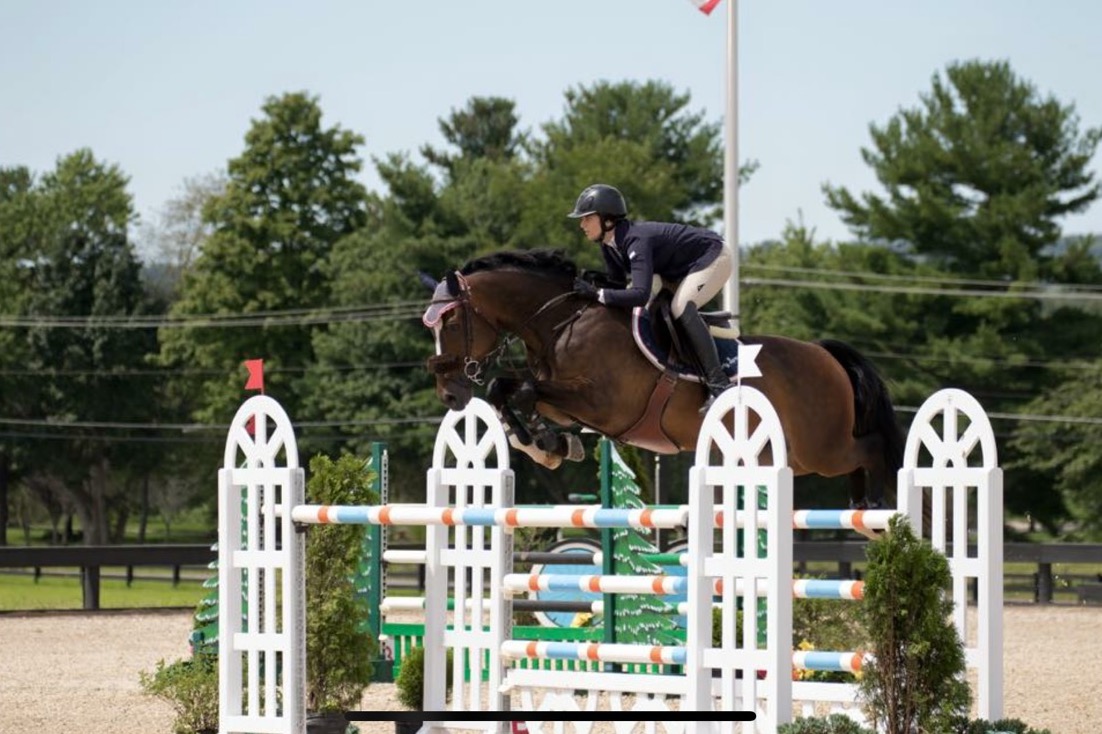 What do you compete in now?
I did the Under 25 Grand Prix's this summer and we did some three star Grand Prix's. He has really surprised us and I got so lucky with him!
What is your favorite barn quirk about him?
He kisses you on the cheek! If you point your cheek at him, he opens his mouth and licks your face!
Looking for your next dream horse? Join us this Thursday at 7pm in the main arena at Equestrian Village!