Meet Skara Glen's Machu Picchu, Paul O'Shea's consistent FEI Grand Prix horse and mount in the FEI World Equestrian Games™ Tryon2018! Skara Glen's Machu Picchu is one of many success stories from the VDL auction, and we caught up with Paul to hear about his experience!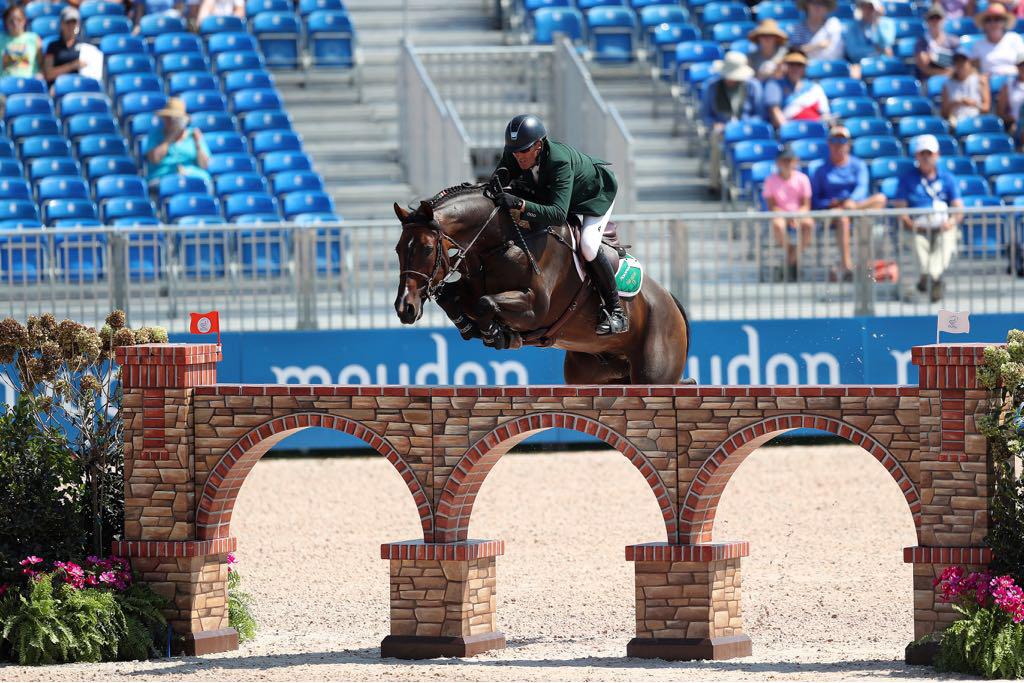 How old is Skara Glen's Machu Picchu?
He is twelve-years-old this year.
When did your partnership begin with him?
When he was seven, so I've had him for a quite a while now.
What were the characteristics that drew you to the horse?
He had great results with his last rider and he had been unbelievably consistent. It looked like he really loved his job!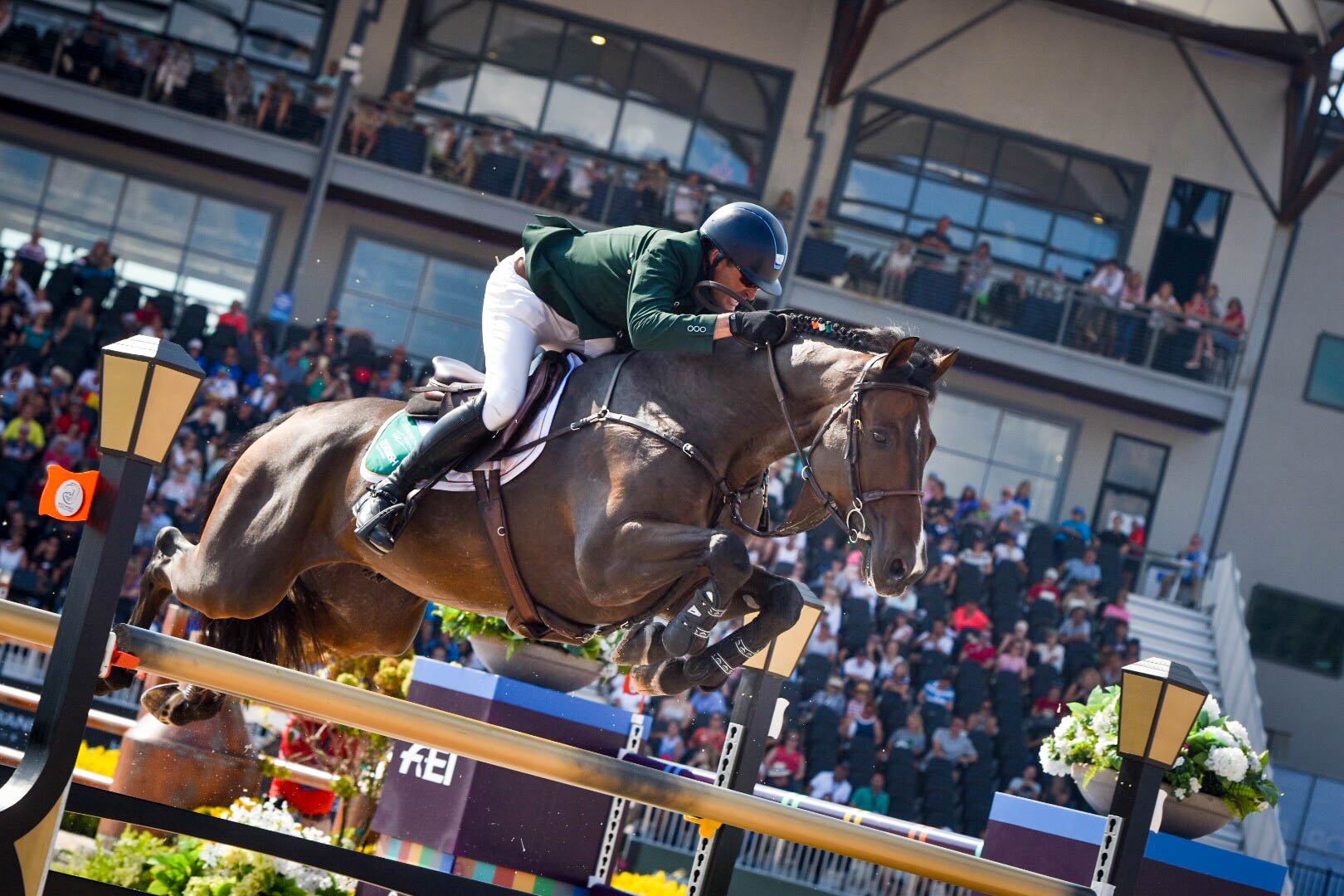 What's his personality like?
He just really wants to go clear. He loves his job and he saves himself for the competition ring. At home, he just does what he has to do, but when he goes to the ring he knows it's time to go to work.
How did you prepare for the FEI World Equestrian Games™?
Our first thing was to get on the team, so we did the Nation's Cup and traveled a bit.  Machu Picchu jumped double clear in four Nation's Cups which helped us earn our spot. He's a very special horse and I feel very fortunate to have him.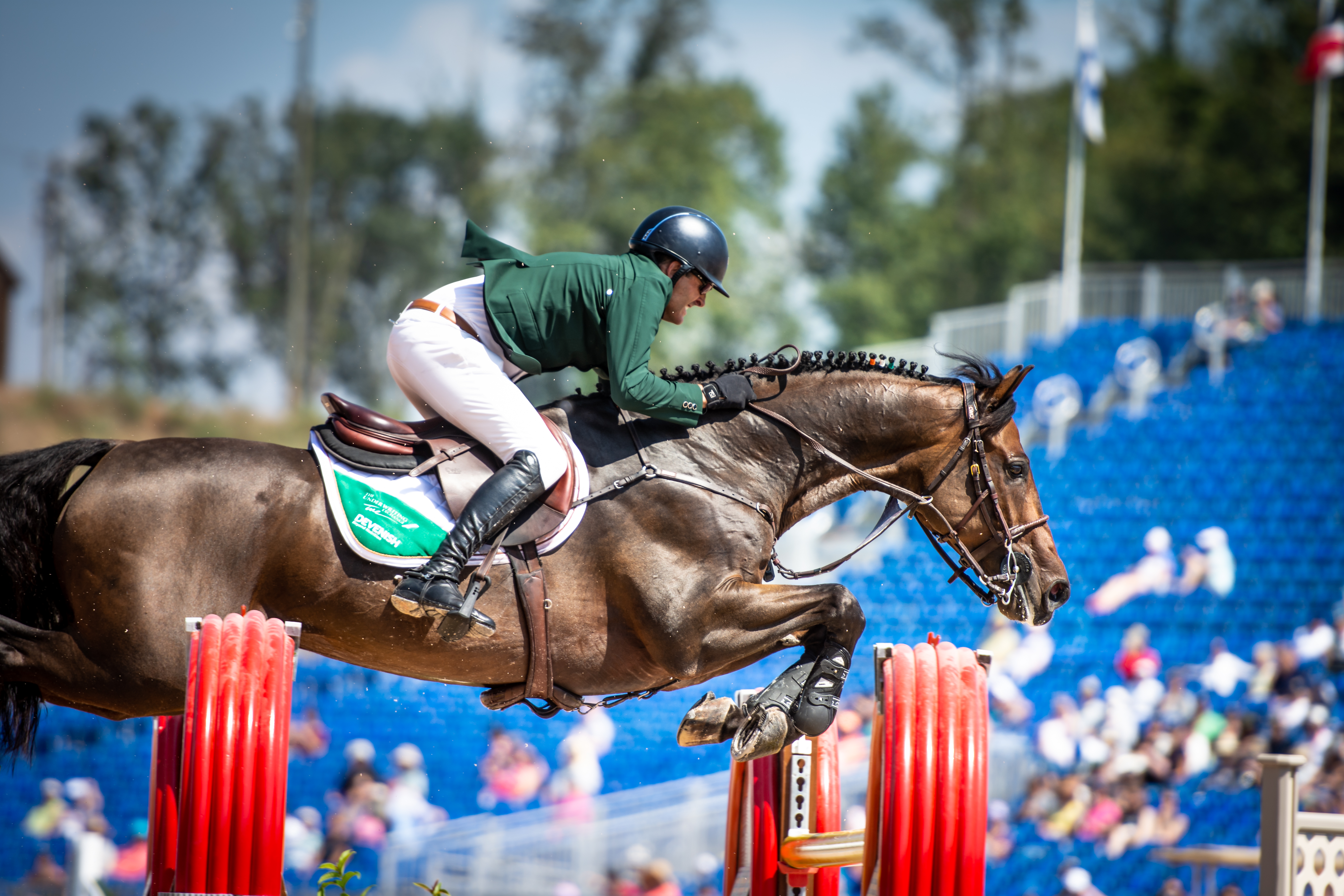 Did you work on any strengths or weaknesses before going to WEG? Was there anything specific that you worked on with him?
The ride-ability is something we work on, because he's so keen to do his job. It's a good problem to have, but sometimes he can be a little bit strong because he wants to be at the jumps. He's an excellent water jumper and he finds it easy to get inside the time allowed. He covers the ground very easily, so we are always naturally fast.
Want to learn about more amazing horses like Paul's Machu Picchu? Join us at the VDL Auction on Thursday, February 28! Click here for more info.