Equestrian Sport Productions (ESP) is excited to announce that the 2021 ESP Fall Series Prize List is now available! 2021 competition will once again include an FEI CSI3*-rated Jumper competition during the ESP Pre-Charity show, which begins on Wednesday, November 17, and continues until Sunday, November 21. The seven-week series will begin at Equestrian Village and will return to the main grounds of the Palm Beach International Equestrian Center (PBIEC) after ESP Fall III.
All seven Fall shows offer a $25,000 Grand Prix, M&S and NAL Classics, a $2,500 National USHJA Hunter Derby, as well as a NEW weekly 2'6″ to 2'9″ Hunter Derby.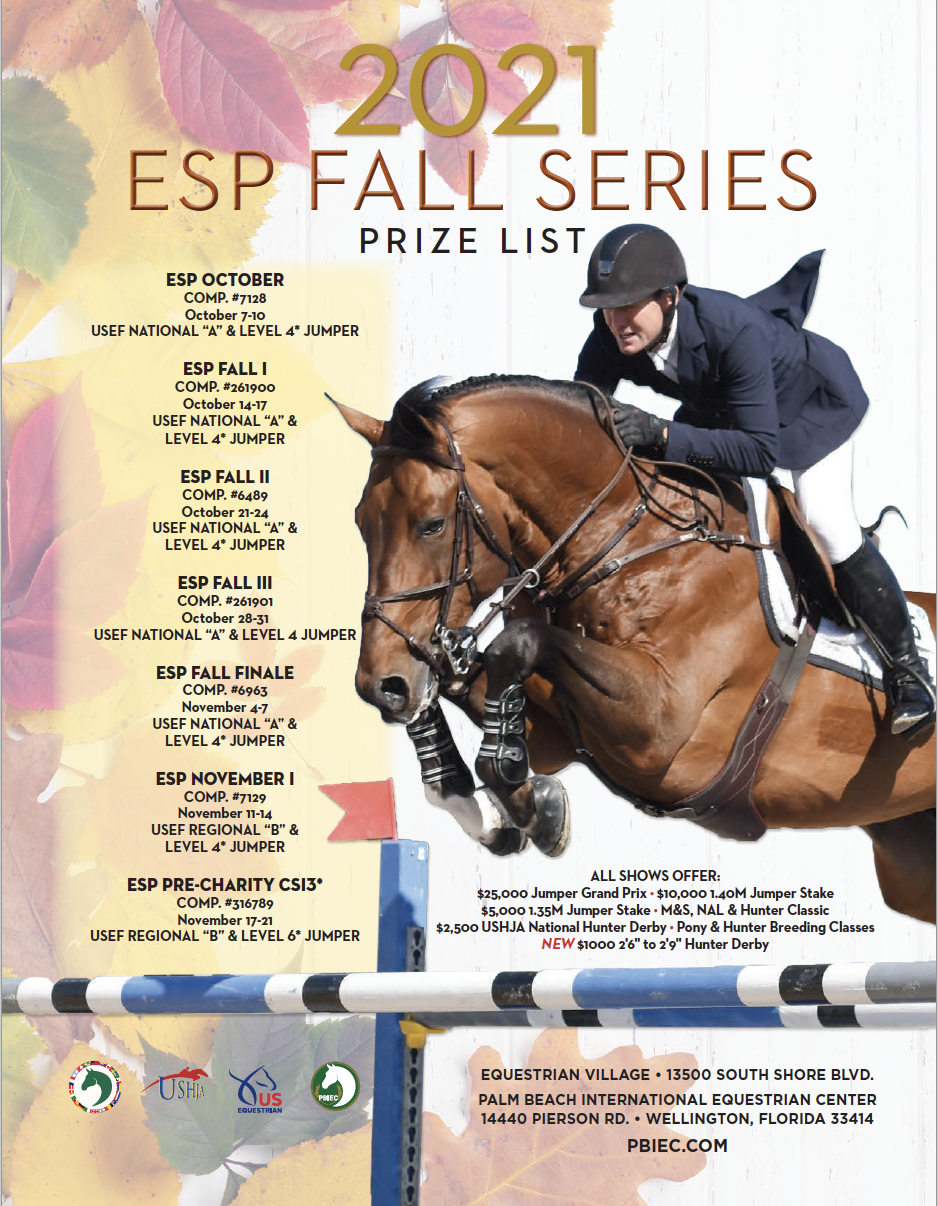 Make your stall reservations and send in your electronic entries today for the ESP Fall Series!
For more information, visit www.PBIEC.com.
To learn more about our safety protocols, please click here.