For Immediate Release
Wellington, FL – December 23, 2021 – The ESP Holiday III show brought competitors to the Palm Beach International Equestrian Center (PBIEC) once again, and hunter exhibitors were able to shine in a series of derbies. In the main event, Jacob Pope of Columbia, MD, and Forget Me Not Farm's Unbelievable jumped to the top of the leaderboard in the $2,500 USHJA National Hunter Derby, presented by Pilates Rocks, in one of the horse's first classes at a show since 2018.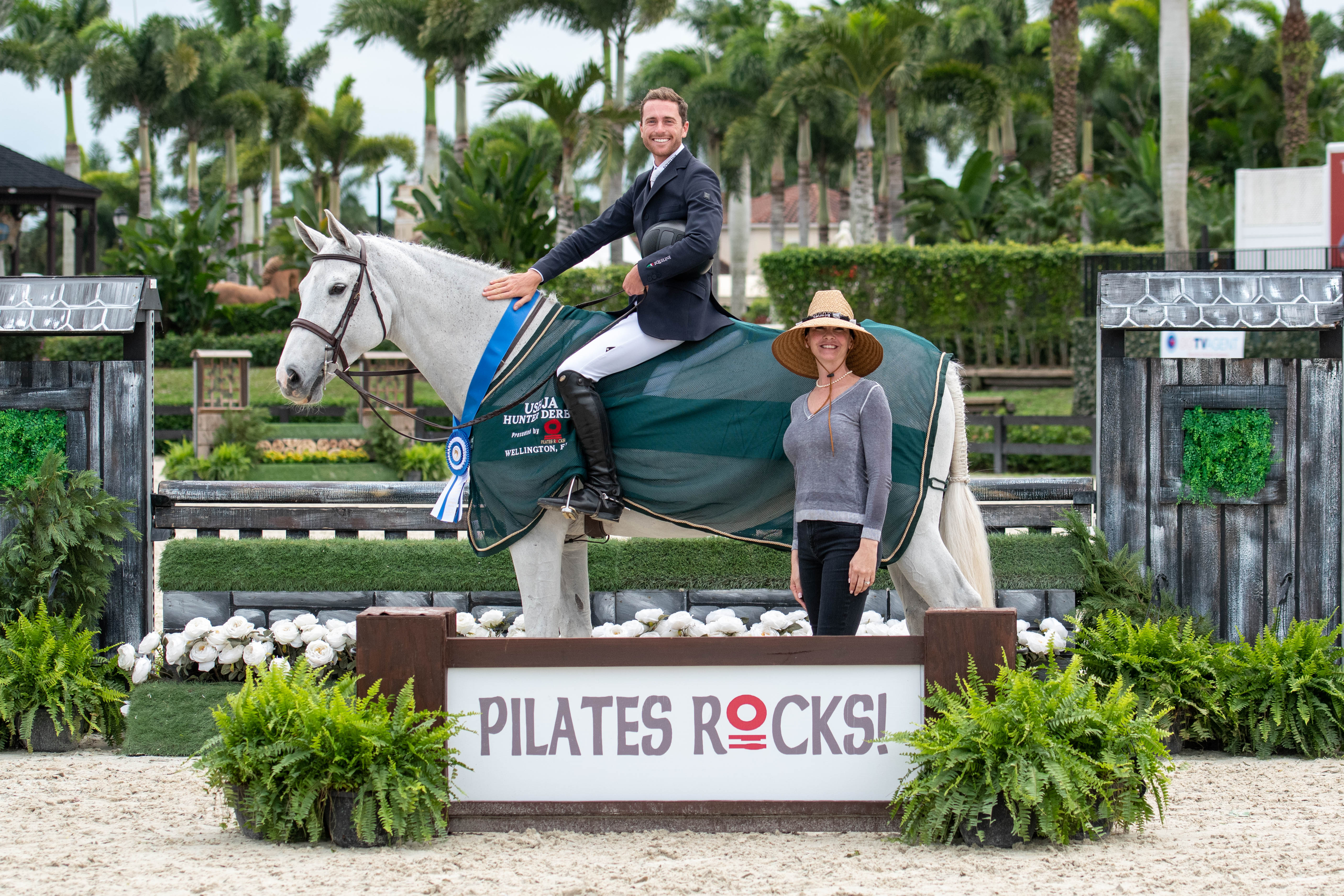 "I used to show Unbelievable a few years ago, and after Derby Finals in 2018 she wasn't quite right due to an injury. Her owners are incredible and give her exactly what she needs, including enough time off to recover. This is actually her first horse show back since then," Pope commented. "She has always been a winner. Since they imported her, I can't even count how many classes and derbies she has won. She is a great mare and always jumps a 10, or even a 12, every time. I did two little classes to make sure she was ready, jumped in the derby, and she was awesome."
 After the classic round of riding in the E.R. Mische Grand Hunter Ring, Pope and Unbelievable sat third in the standings with a score of 84. Hayley Iannotti of Boca Raton, FL, and Annette Friend's Jodokus led the way with 88 points, followed by Ashley Hotz of Wellington, FL, and Beorn, owned by Southpointe Farm LLC, with 87 points.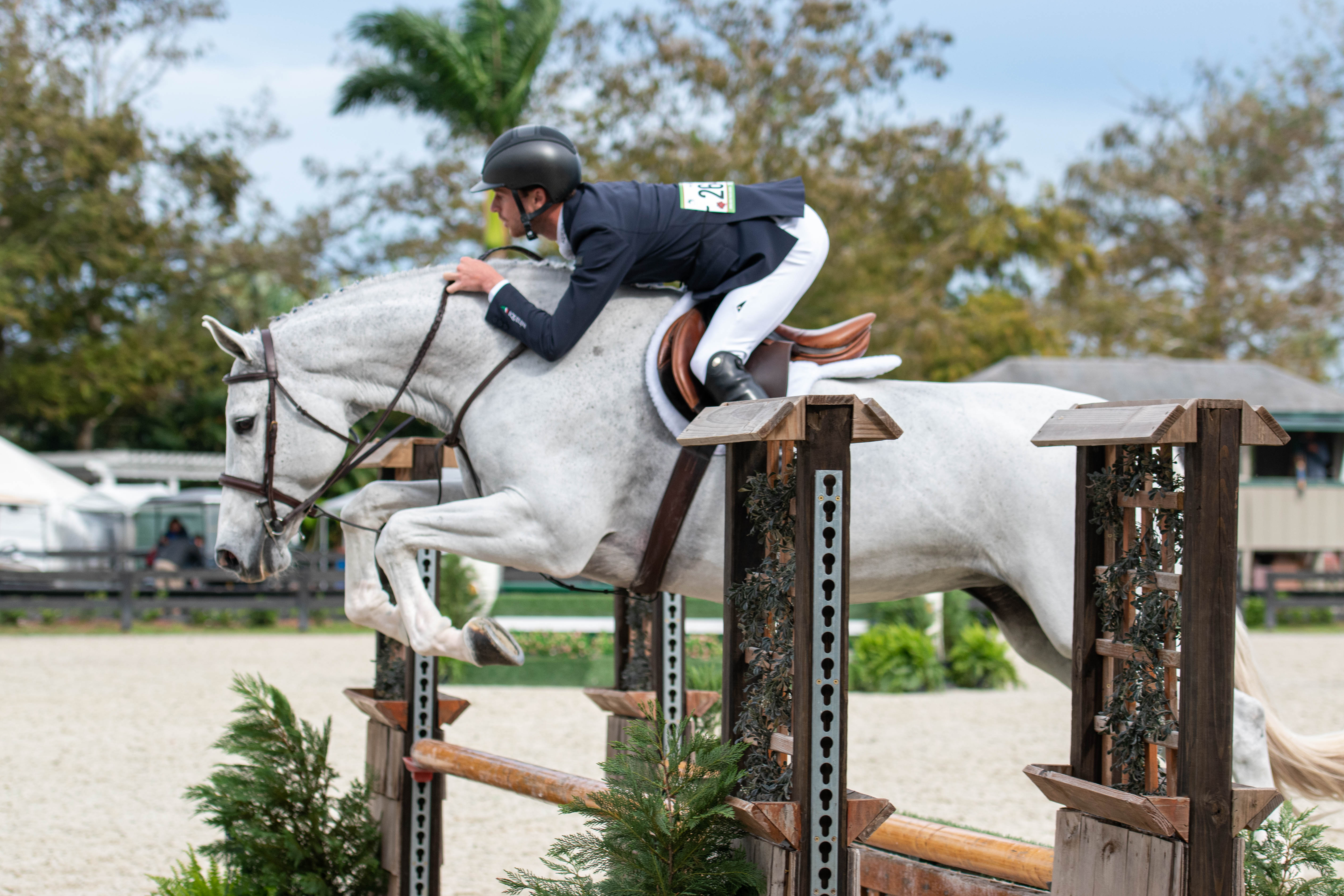 The field was invited back for the handy phase, which included a series of inside options, high options, as well as a trot fence. Third-to-last to ride, Pope and Unbelievable laid down an impressive performance that earned them the highest-scoring trip of the day with 91 points. Combined with their earlier score of 84, the duo moved to the top of the scorecard with 175 points and only two partnerships left to ride. Though Hotz and Iannotti both turned in solid efforts aboard their respective mounts, neither could match the frontrunners' score, solidifying Pope and Unbelievable as the class victors.
"She used to be a pretty big jumper, maybe even some 1.50m and CSI4* classes, so she shines in the handy and always jumps well," Pope reflected. "We were nice and smooth in the first round, but she is a superstar in the handy so we could do every inside turn very slowly and smoothly. She jumped a foot over every jump with such good style, so that's what sets her apart."
Click above to watch the winning handy round! 
With 172 total points, just three shy of tying the leaders, Iannotti and Jodokus claimed the runner-up spot. Aboard Patricia Fulchino's Uppercut, Jennifer Hannan of Wakefield, RI, claimed the final podium spot with a total of 171 points after moving up a spot from the classic round.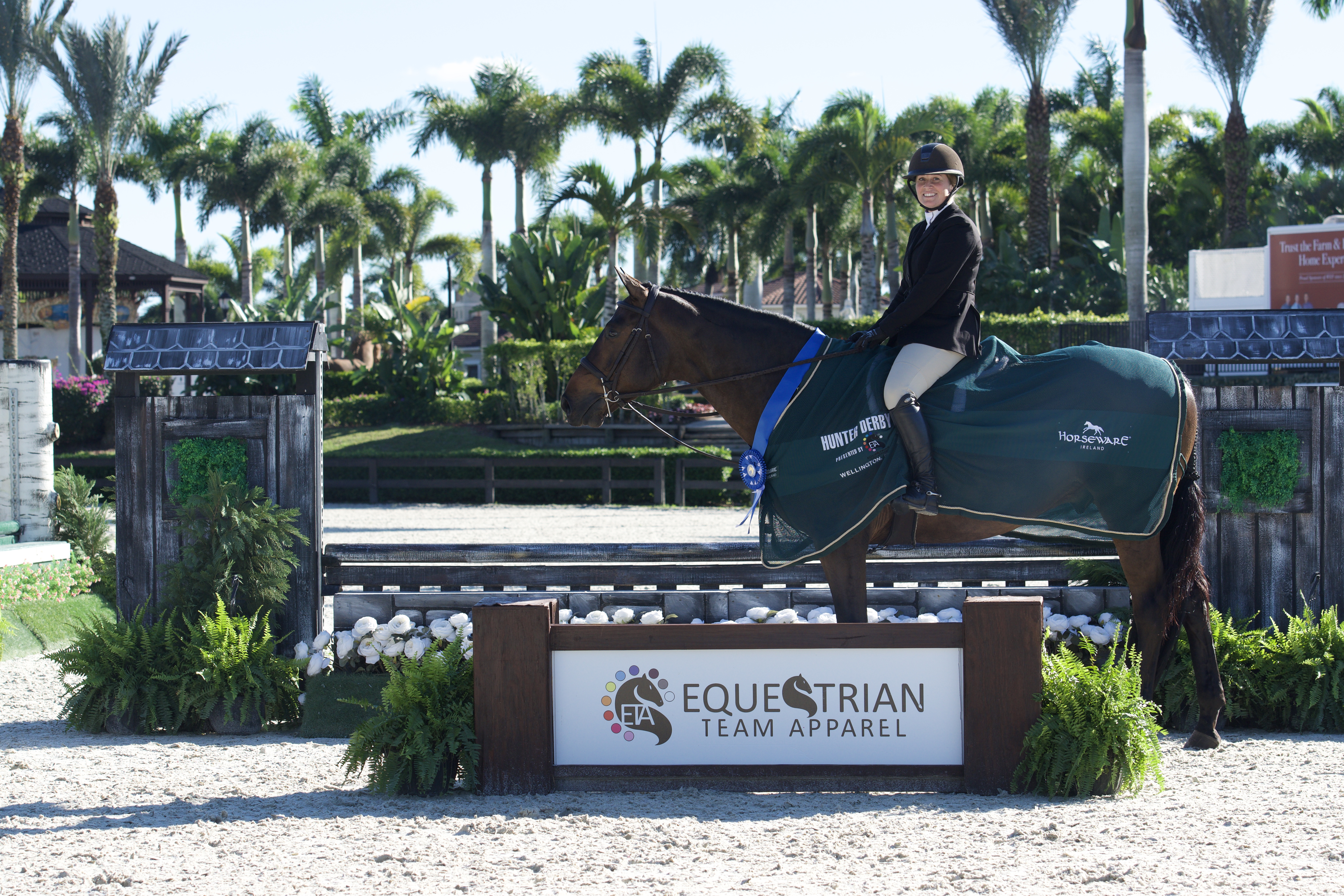 On Wednesday, the $1,000 2'6″/2'9″ Equestrian Team Apparel Hunter Derby offered a class for up-and-coming derby horses. Boasting a total score of 167, Maude Boulanger-Bouchard of Mirabel, Quebec, rode her own EP To You to victory. The duo scored 87 points in the classic round then 80 in the handy phase to come out on top of the competition. Madison Staiano of Lakeland, FL, and It's Top Del Maset, owned by Raine Whitman, earned second place with 165 points, followed by Ashley Wilson on In The Clover Equestrian LLC's Cabido with 154 points for third place.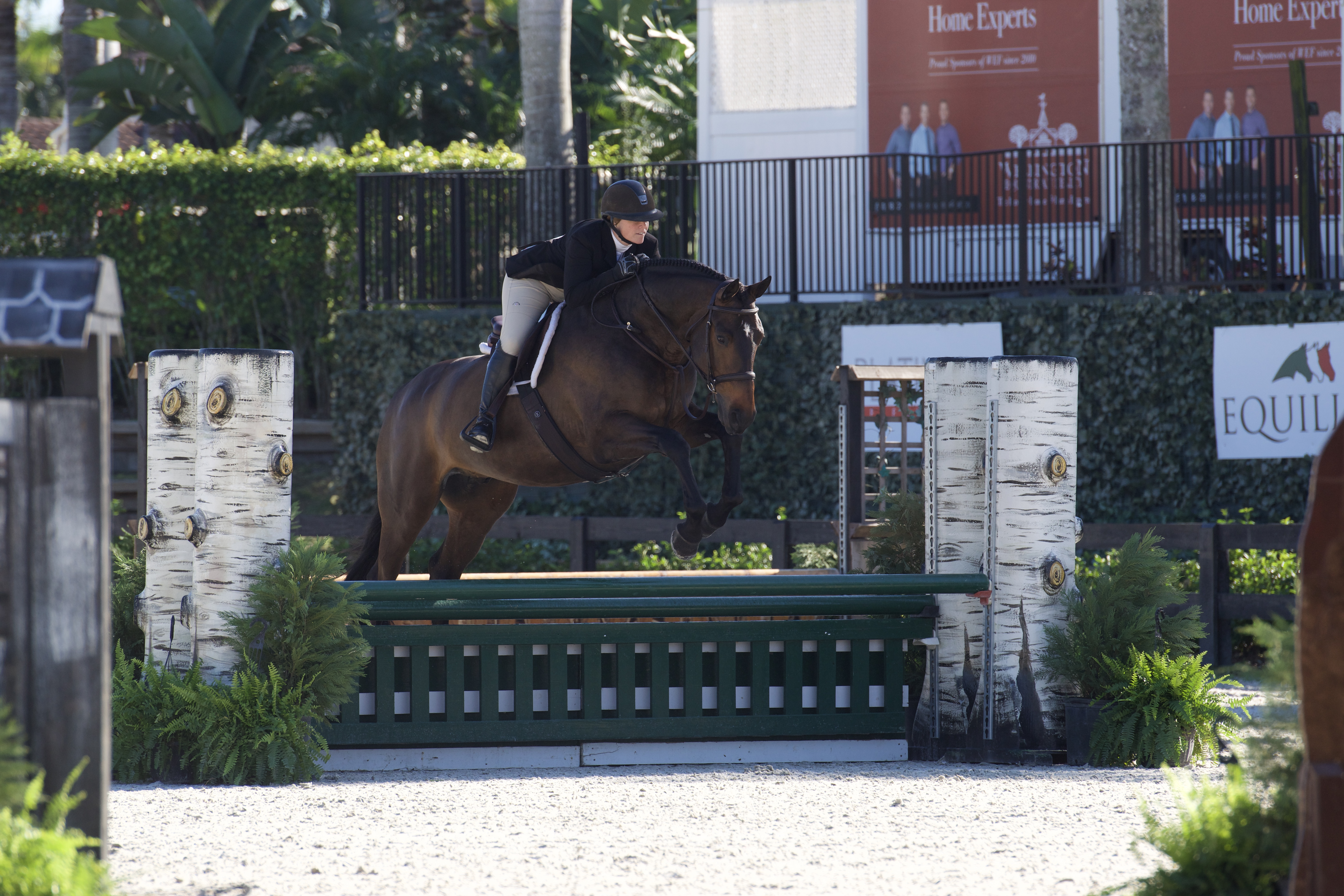 Equitation riders competed in the Platinum Performance/USEF Show Jumping Talent Search 2* on Wednesday, with Lillie Parr of Marshall, TX, claiming the top spot aboard Pinecone Farm's High Valley. The runner-up spot went to Ella Bostwick of Wellington, FL, on Christine Bostwick's Maestro Van't Laar, trailed by Bennett Kitchens of Shaker Heights, OH, in the irons on Hannah Dodd's Clearview.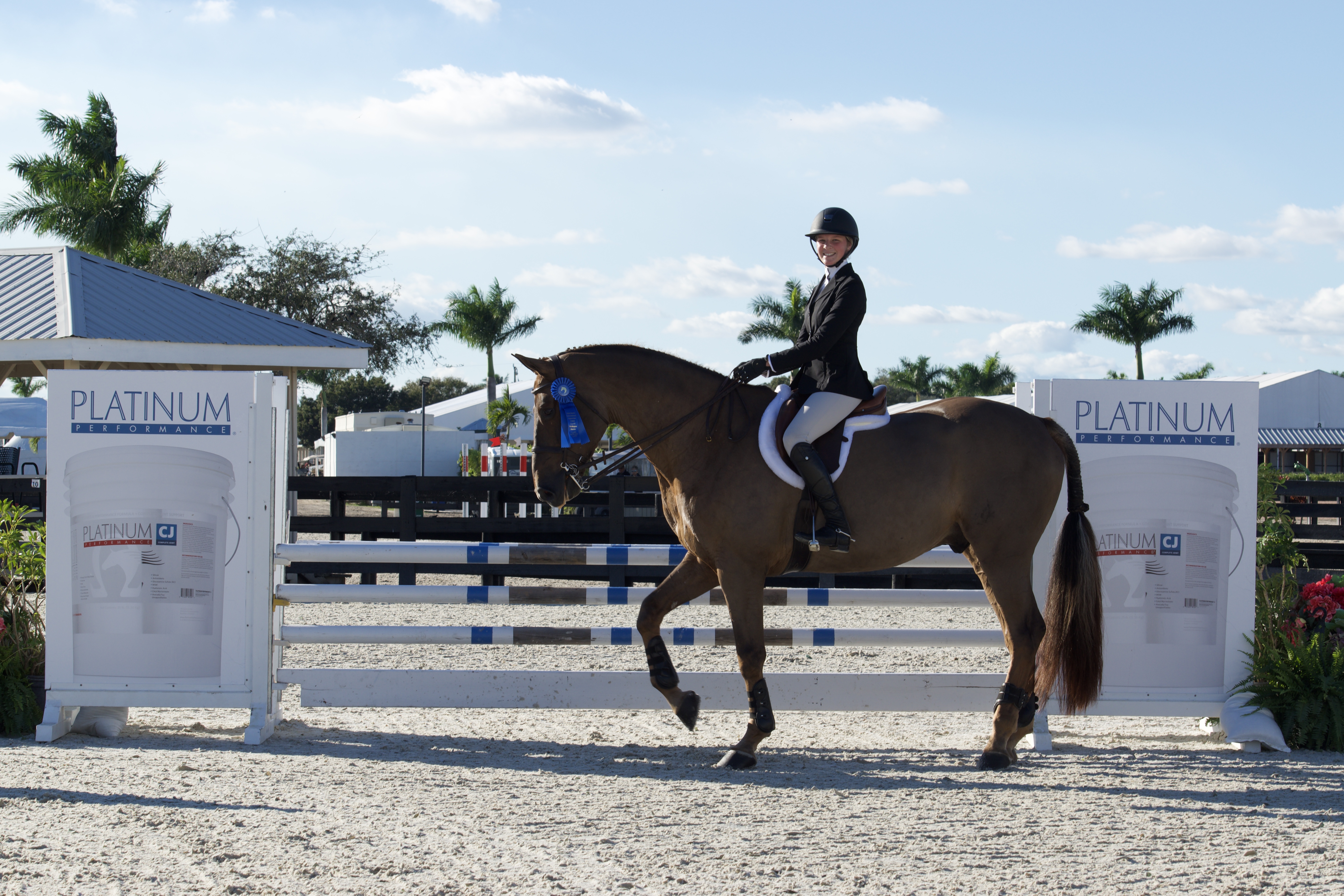 Only one show remains in the ESP Holiday Series. The final event will be the ESP Holiday Finale from December 29, 2021, to January 2, 2022. On January 5, the much-anticipated Winter Equestrian Festival will begin its Premiere Week.
To view the ESP Holiday Series Prize List, please click HERE. To view the 2022 Winter Equestrian Festival Prize List, please click HERE.
Photo credit ©ESP. These photos may only be used once in relation to this press release with proper credit.