For Immediate Release
Jennifer Wood Media, Inc.
Wellington, FL – March 3, 2018 – Finishing on a final score of zero, the team from Great Britain consisting of Amanda Derbyshire, Ben Maher, Emily Mason, Emily Moffitt, and Chef d'Equipe Di Lampard won the $150,000 Nations Cup CSIO4*, presented by U.S. Trust & Bank of America Merrill Lynch on Saturday, March 3, during week eight of the 2018 Winter Equestrian Festival (WEF).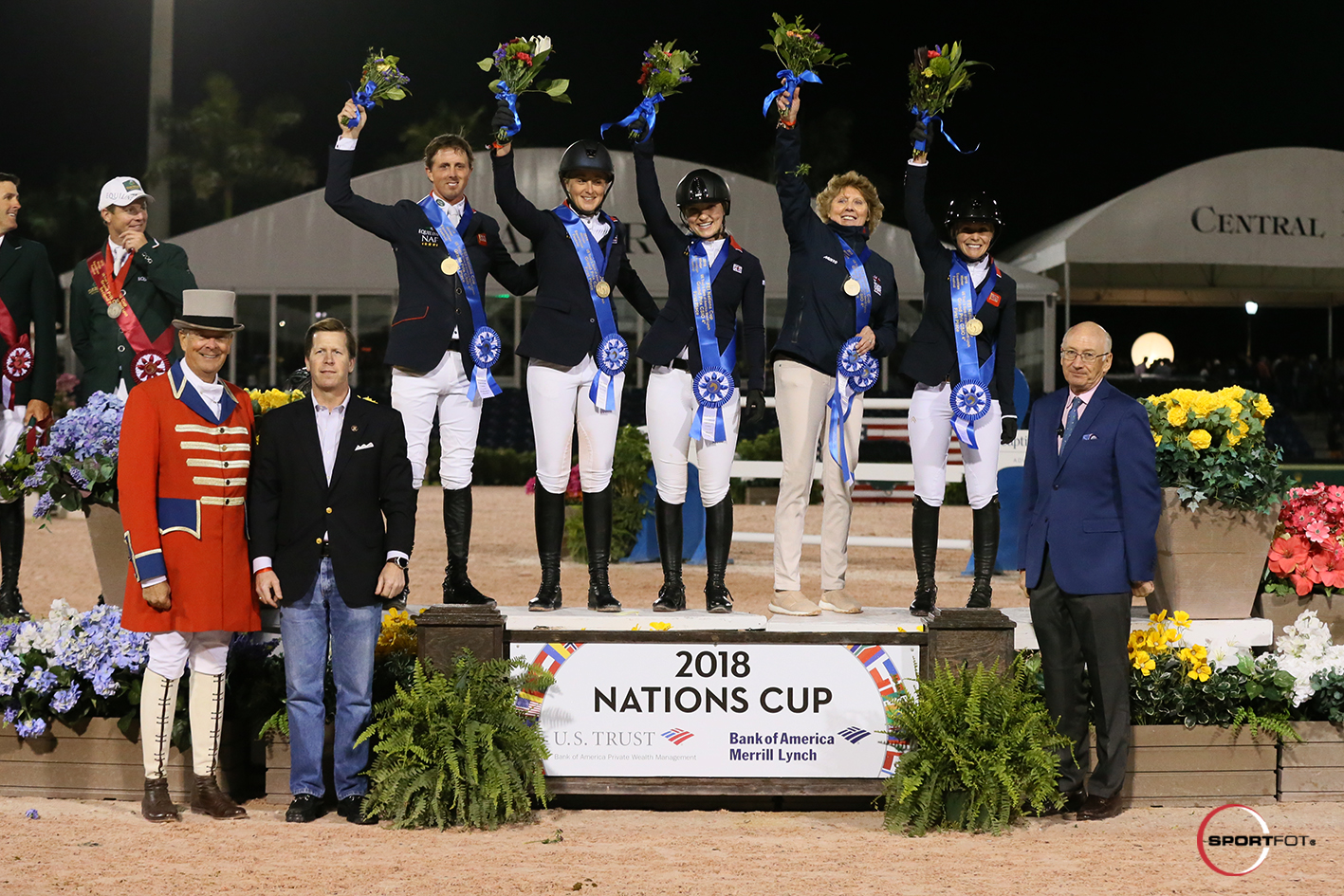 The eighth week of competition at WEF concludes on Sunday, March 4, with the $205,000 CSIO4* Grand Prix, presented by Lugano Diamonds at 1 p.m. WEF hosts hunter, jumper, and equitation competition until April 1 and offers more than $9 million in prize money.
Saturday's Nations Cup consisted of two rounds shown over a course set by Ken Krome (USA). Teams of four represented the nations of Argentina, Brazil, Canada, Chile, Great Britain, Ireland, Mexico, United States, and Venezuela. After the first round, each team dropped their highest score. In the second round, the top six teams returned in order of highest to lowest total faults. The winner was determined by the lowest total of each team's top three riders from each round.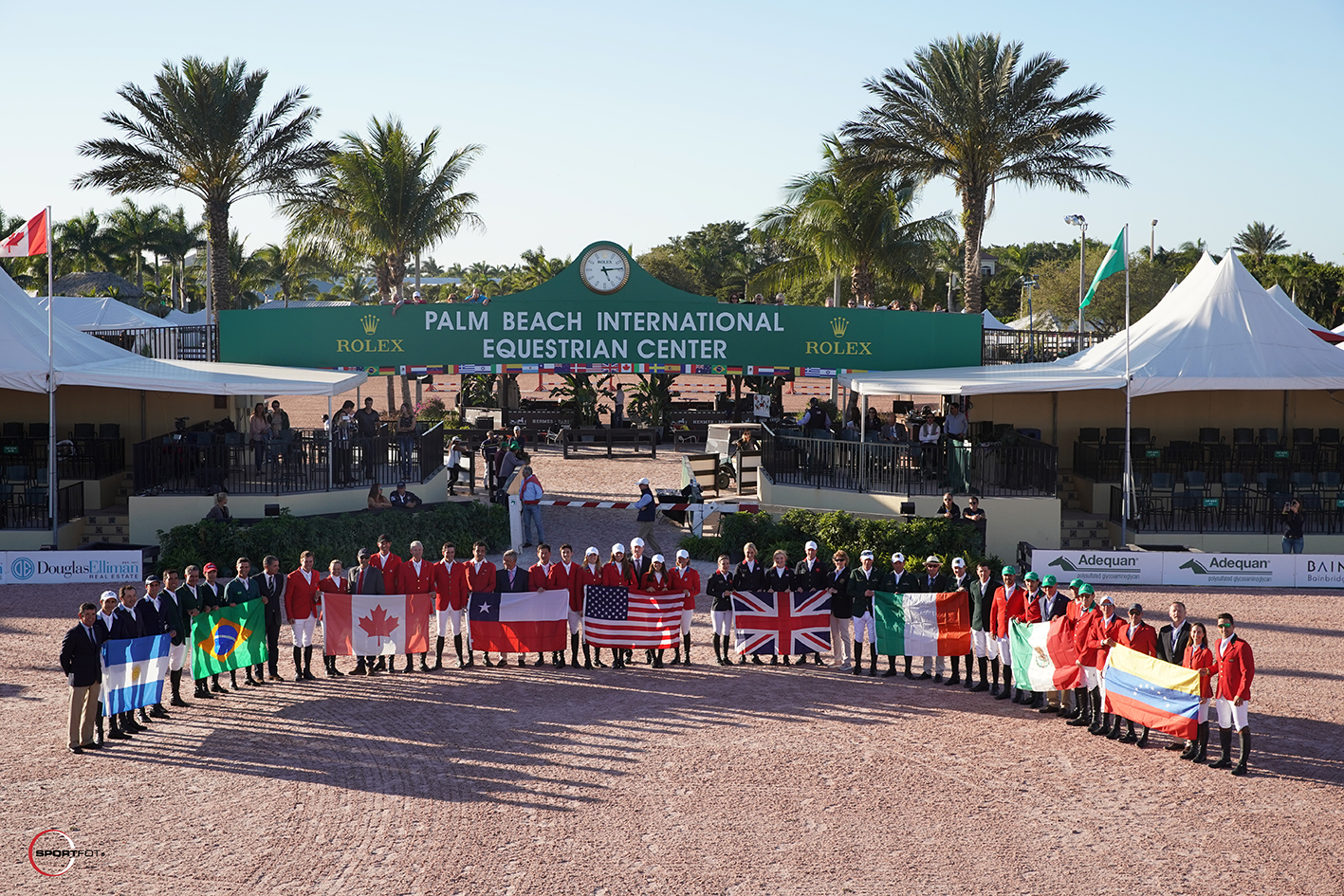 The six teams that returned for the second round in order from most faults to least were Chile, Venezuela, Ireland, Brazil, Mexico, and Great Britain.
The winning nation was represented by Derbyshire on Luibanta BH, owned by Gochman Sport Horses LLC, Maher on Jane Forbes Clark's Tic Tac, Mason riding Explosion W for Poden Farms, and Moffitt on another Poden Farms-owned mount, Hilfiger van de Olmenhoeve.
Great Britain led in the first round with a zero fault total after Derbyshire, Mason, and Maher went clear. Moffitt was the drop score with 13 faults. In round two, Moffitt came back strong with a clear round, and Mason and Maher also contributed clears. Derbyshire was the drop score with eight faults.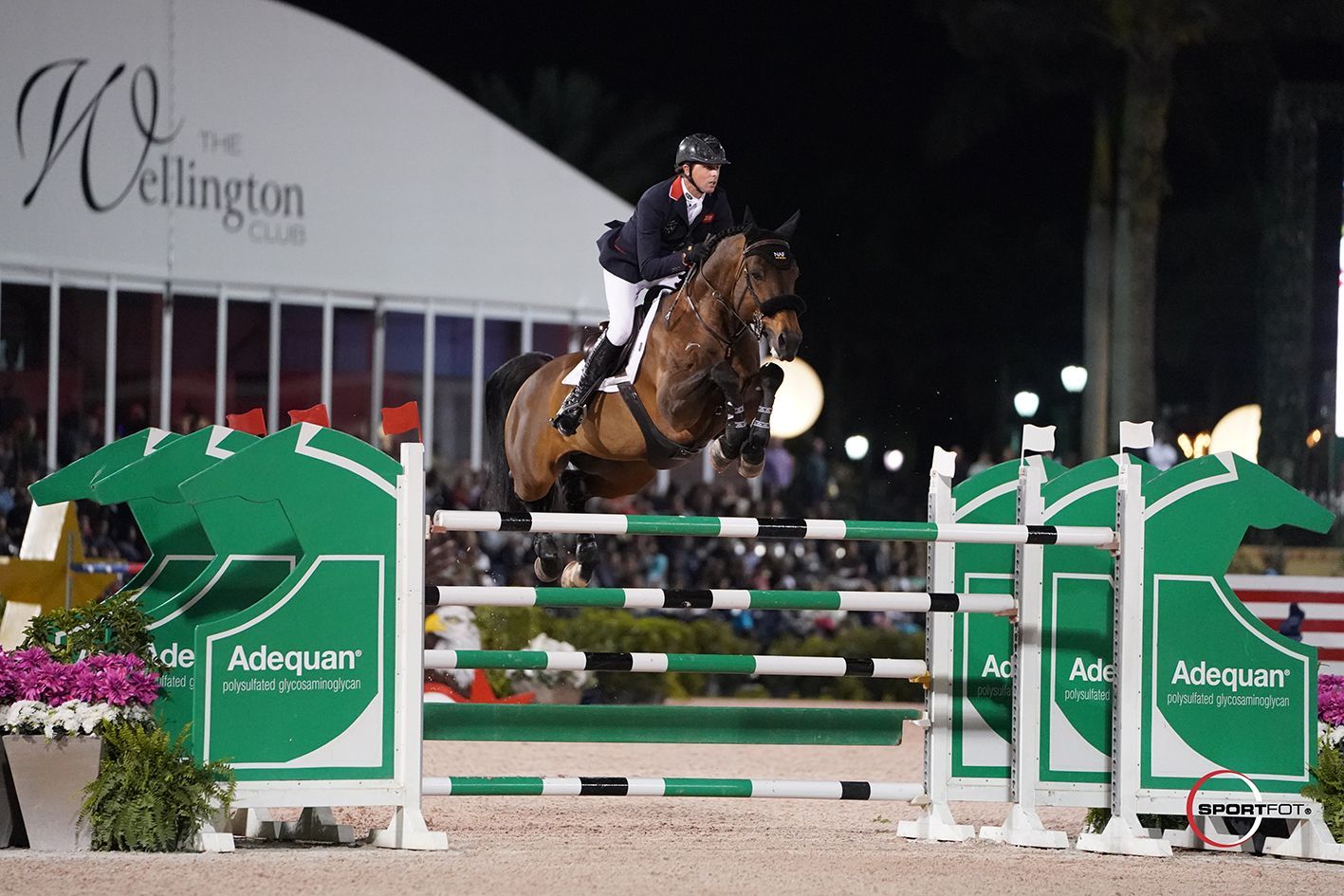 It all came down to anchor rider Maher, the 2012 London Olympic Games team gold medalist, to produce the win for Great Britain, as Ireland was waiting with five total faults after three clear trips in the second round. Maher delivered on Tic Tac, a 15-year-old Belgian Sport Horse by Clinton x Panama du Seigneur, showing in its first time with Maher at the Winter Equestrian Festival. It was a satisfying return to the top of the podium for the rider.
"We had a long talk before the weekend that we needed Great Britain to get off to a good start," he said. "We've been losing for too long and I think that for any rider or any team, you can't just go on a run of bad luck or bad results and all of a sudden come out and win a championship, so I think this year we have to start strong as a country, as a team, within the riders that we have and get off to a positive start. Now we can take this result back to Europe with us for the Super League division and look forward to Tryon for the Olympic qualification.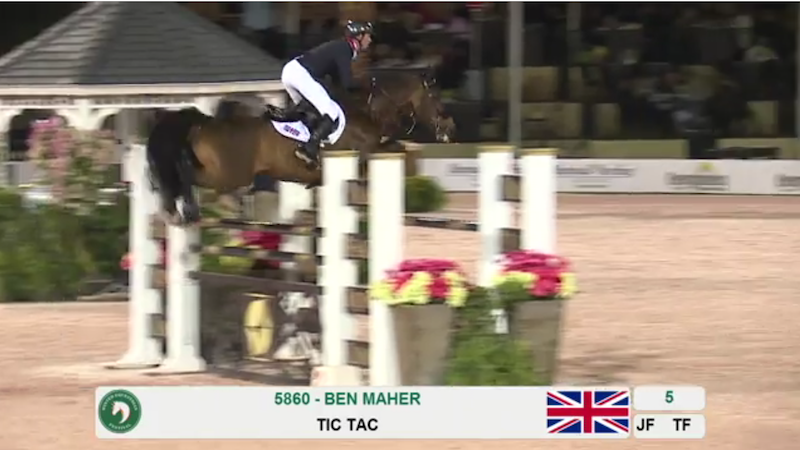 Click to watch Ben Maher's and Tic Tac's clear round to win!
"We have a younger generation now," continued the 35-year-old rider. "Everyone's ridden one or two Nations' Cups and last week I was told this is my 50th, so I feel really old now. I think we need to make Di's job a little easier. Everyone always complains back home that we need to produce more results and Di should do this and Di should do that, but in the end the riders are accountable and we need to start producing in the ring like we did tonight."
Mason, 26, who was riding for the first time ever in a Senior Nations Cup for Great Britain, was thrilled with her horse's performance.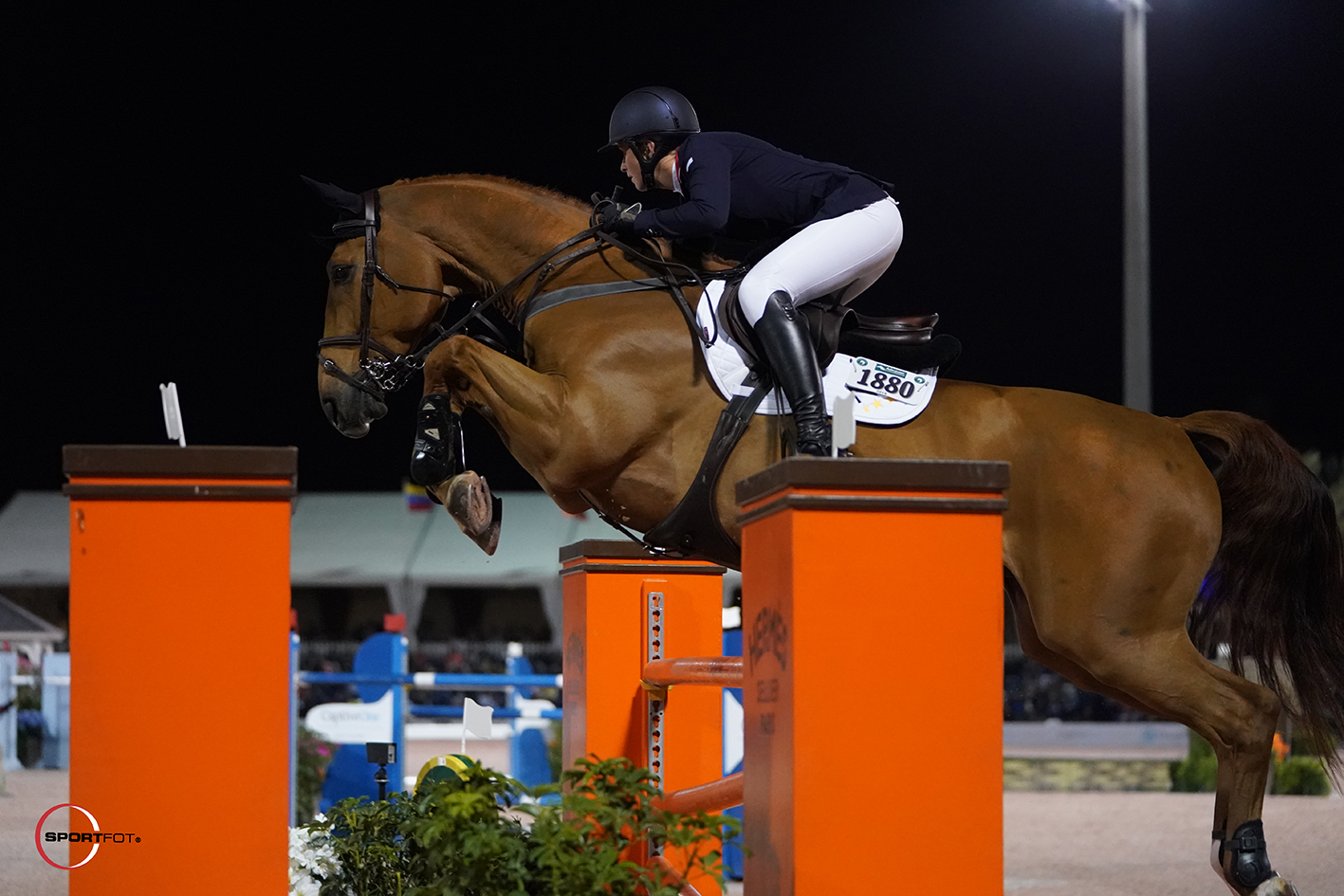 "Personally, for me it was an honor even to be picked for the team to start with and the fact that we managed to get a double clear out today is mind blowing really, but I'm so happy with the horse," she said of the nine-year-old KWPN gelding by Chacco Blue x Baloubet du Rouet. "He's inexperienced with this level and he jumped absolutely phenomenal tonight."
Derbyshire, 29, who was riding in her second Nations Cup ever, has had a spectacular week with two individual CSIO victories with Lady Maria BH and now the Nations Cup win on Luibanta BH, a 10-year-old Irish Sport Horse mare by Luidam x Abantos.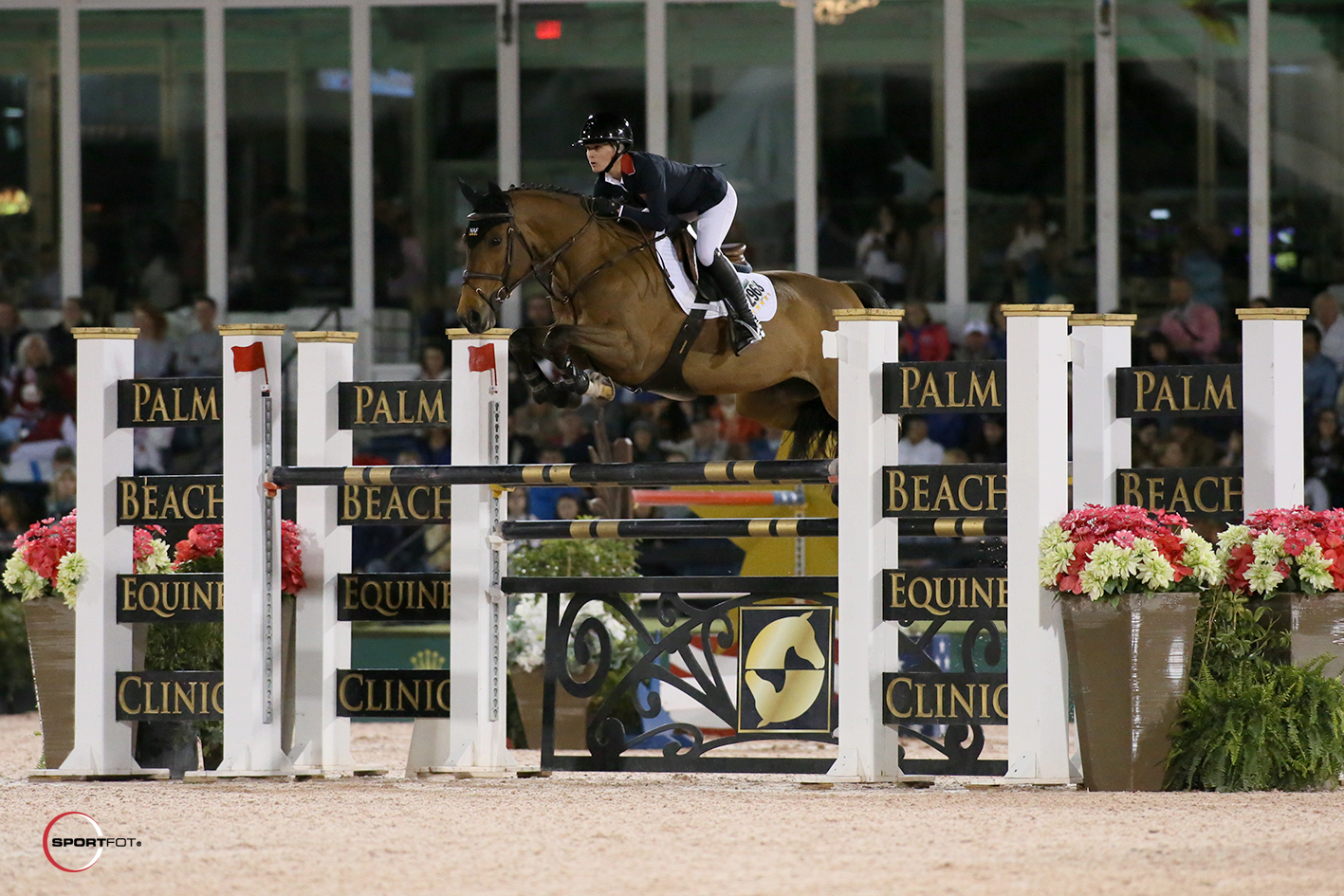 "Last year was the first time I did a Nations Cup and it went well, but I was a little nervous," said the U.S.-based rider. "This year I think we had a great, strong team and I think we were all pretty confident we could do a good job. I was delighted with the horse. She always tries her best. I made a little mistake in round two, but thankfully I had some other teammates who made up for it. I am delighted for everyone and for Great Britain."
Nineteen-year-old Moffitt, riding in her third Nations Cup, was pleased with her horse's ability to rise to the occasion in the second round and help her team.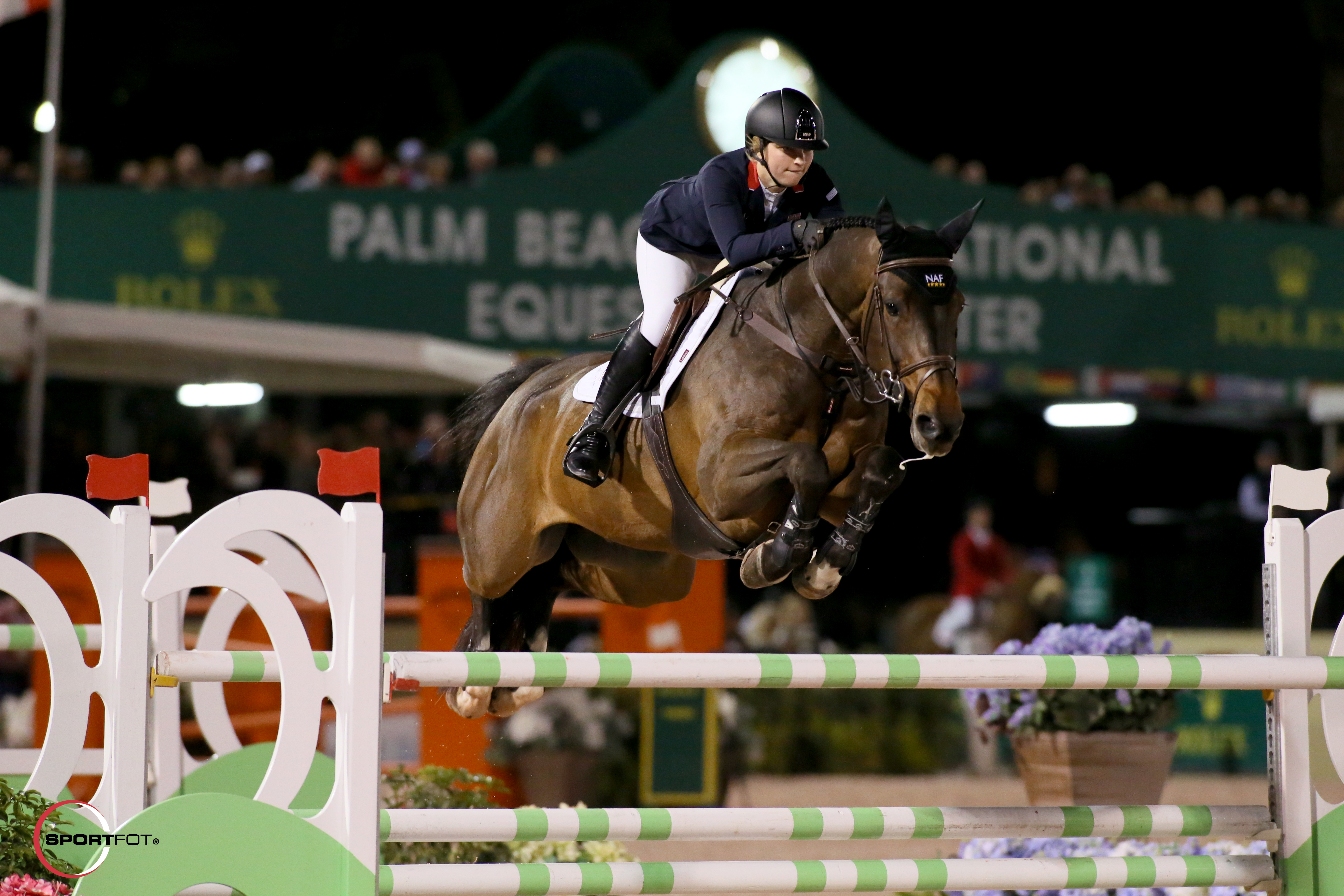 "The first round was not great; it did not go to plan and the second round I definitely had to take a deep breath and focus on what I needed to do. I rode as well as I could and 'Tommy' was definitely more with me the second round and he flew over the course. He really knows when he has to do his job," she said of the 11-year-old Belgian Warmblood gelding by Dulf van den Bisschop x Querlybet Hero.
In a concentrated effort to bring a win back for Great Britain, said Chef d'Equipe Di Lampard, "It was all down to the last round, but it is fantastic that everything came together. Every rider put their corner in. They put in a great performance, they dug deep and the plan was, as Ben said, to come and get off to a good start so we were well-focused on this weekend."
Ireland finished second with five faults after double clear rounds from Shane Sweetnam and Paul O'Shea, and a second round clear from Denis Lynch. Their three clear performances in round two led to anchor Cian O'Connor not having to return.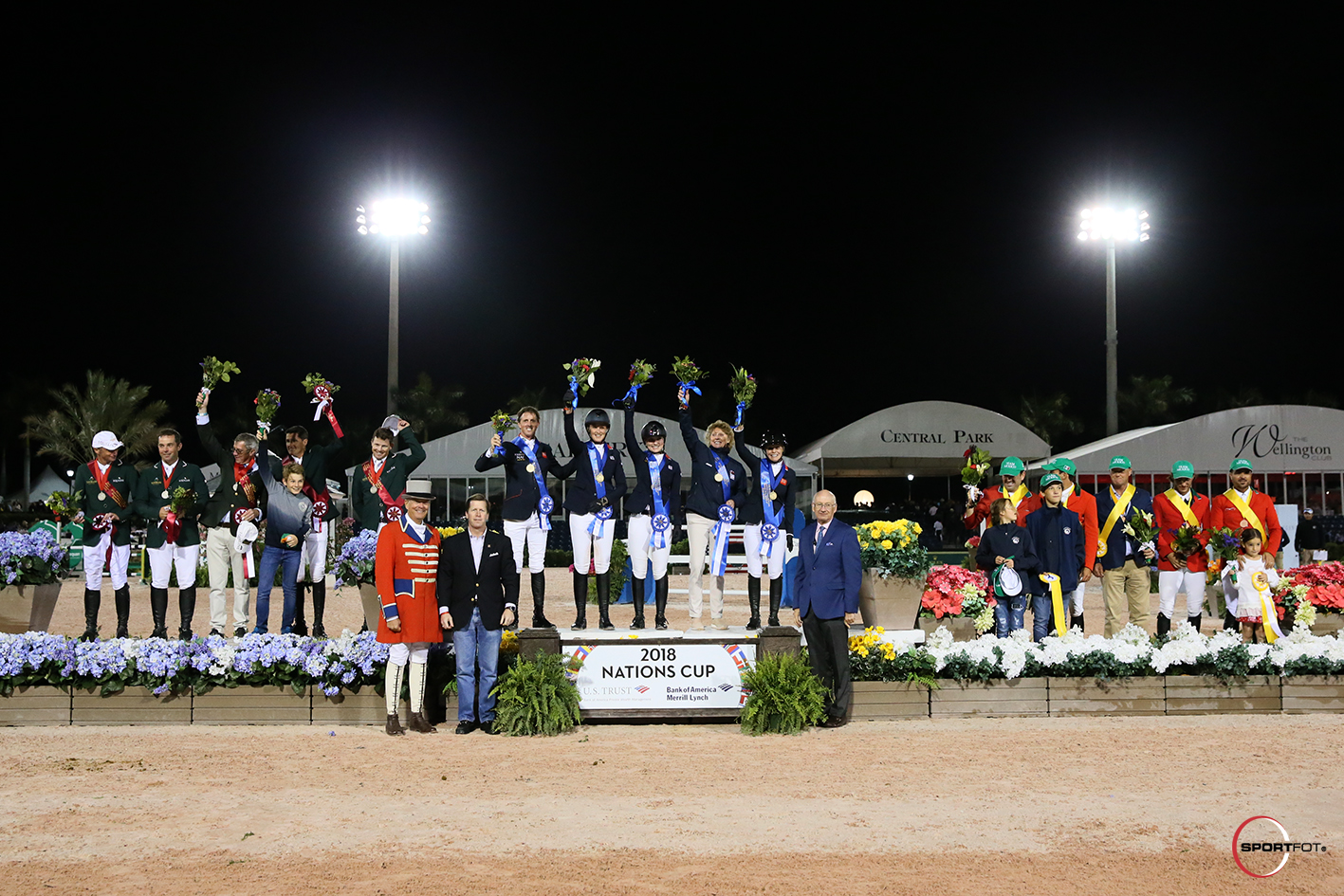 Third place went to Mexico on ten faults for team members Eugenio Garza, Mario Onate, Andres Azcarraga, and Nicolas Pizarro.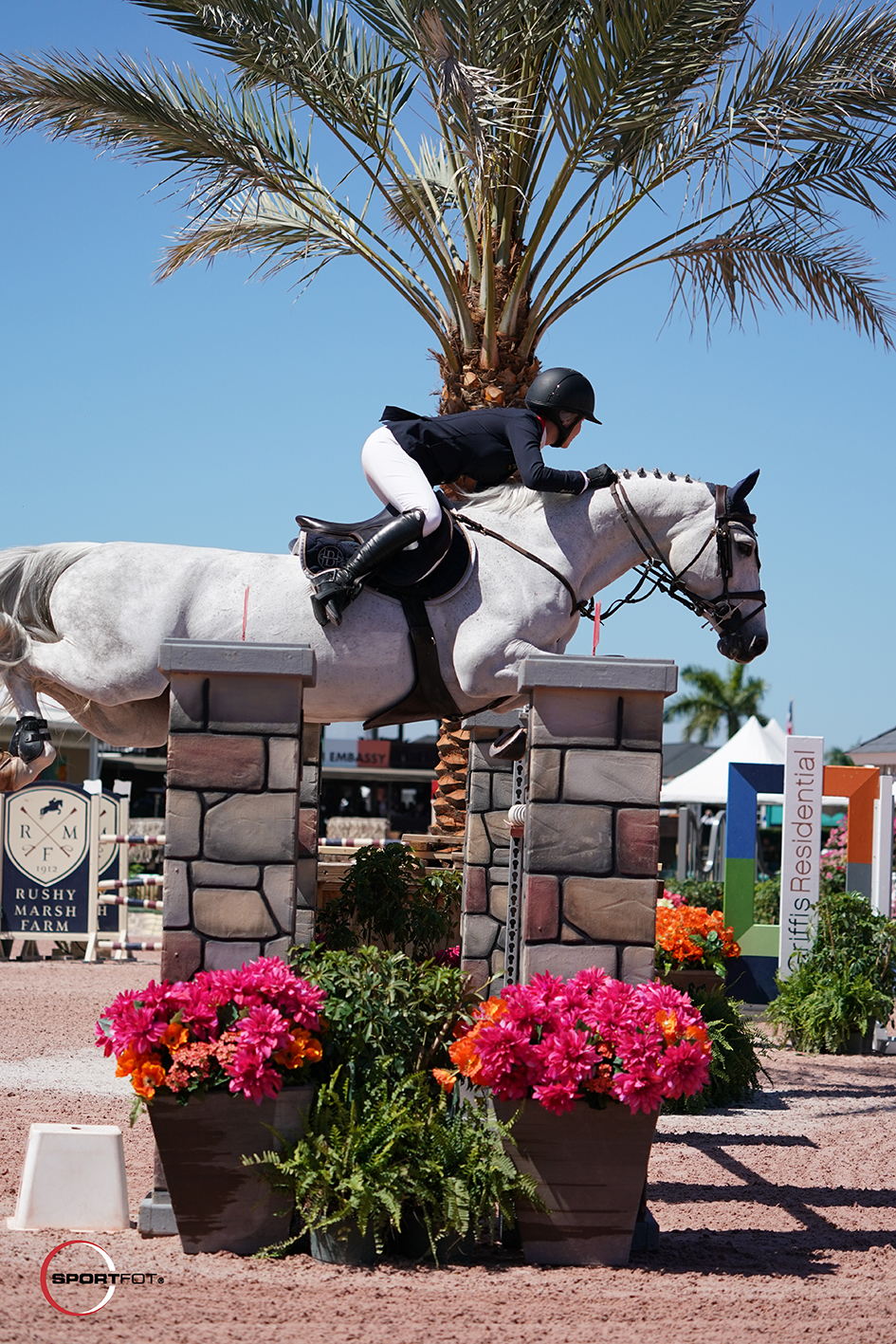 Earlier in the day, Amanda Derbyshire (GBR) and Lady Maria BH, owned by Gochman Sport Horse LLC, took their second speed win of the week in the $10,000 Griffis Residential Speed Stake. Their fast time of 62.88 seconds gave them victory over Danielle Goldstein (ISR) and Celebrity VDL, owned by The Golden Group and Danielle Goldstein, (63.22 seconds) and Winn Alden on Southern Arches LLC's Stealing Home, who had a time of 64.03 seconds.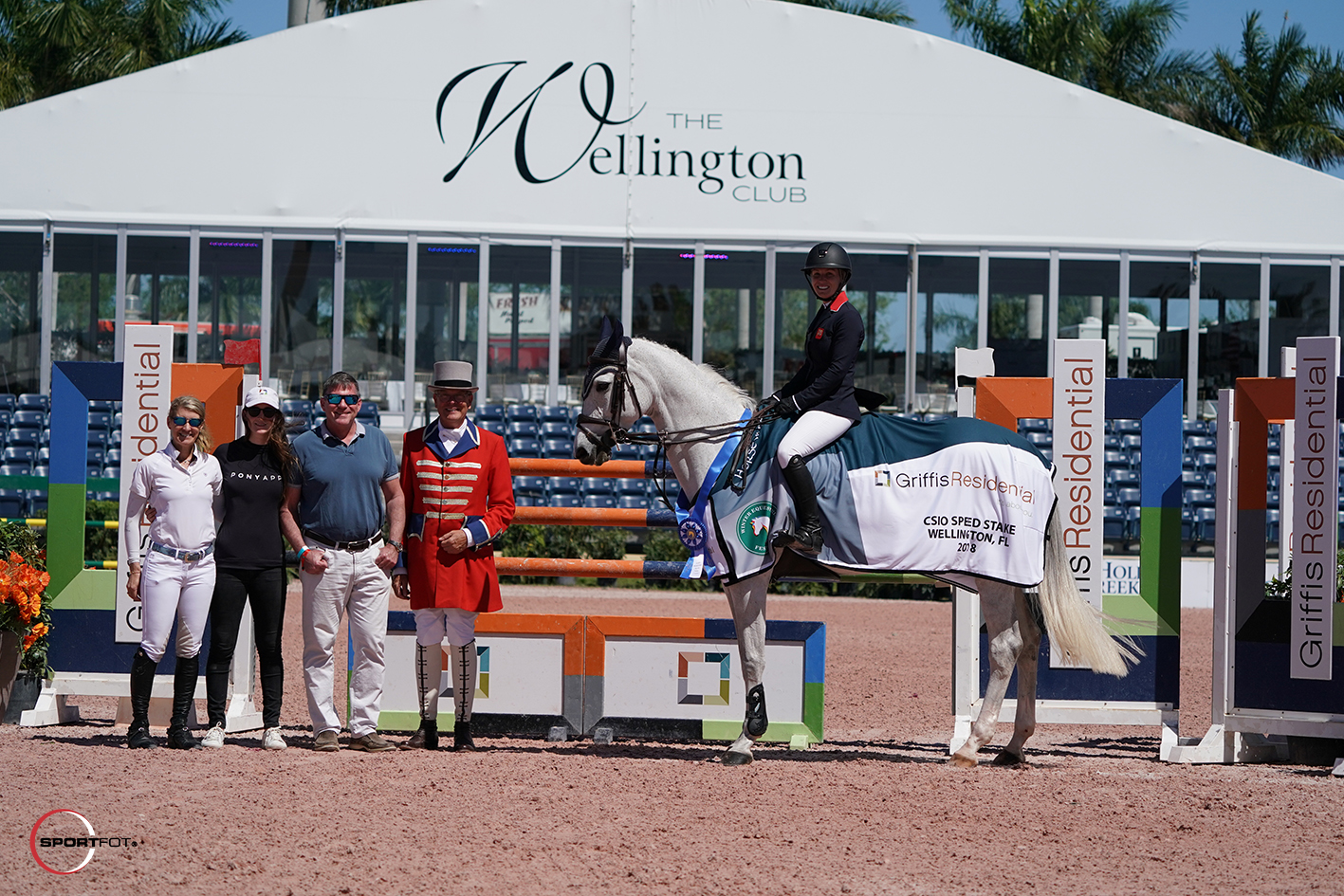 Final Results: $150,000 Nations Cup CSIO4*, presented by U.S. Trust & Bank of America Merrill Lynch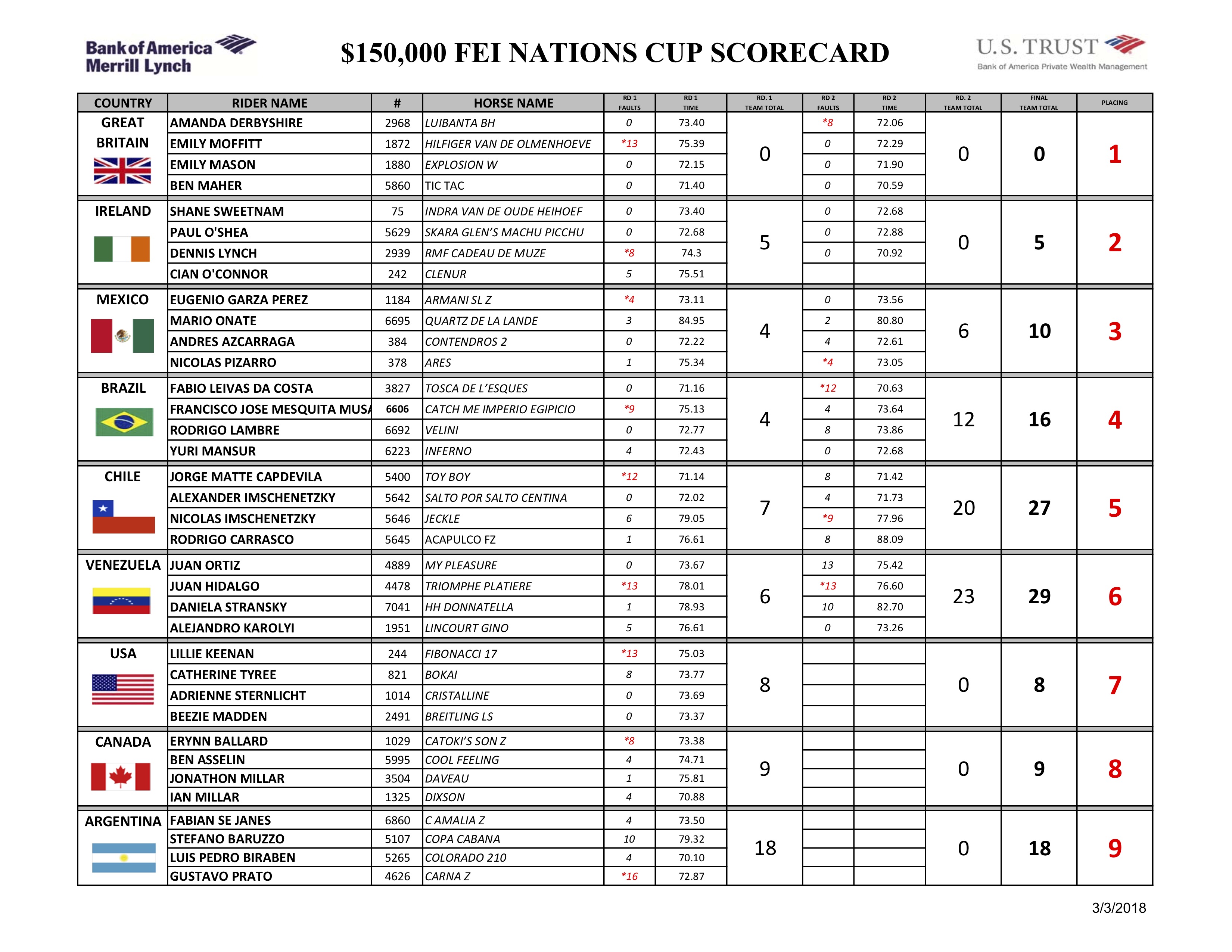 Natalie Jayne and Cracker Jack Claim Small Junior Hunter 15 and Under Championship
Cracker Jack, piloted and owned by 14-year-old Natalie Jayne, earned the champion title in the Small Junior Hunter 15 and Under division to highlight hunter competition on Saturday.
Jayne, of Elgin, IL, won the under saddle and jumped to two firsts and a second-place ribbon aboard Cracker Jack, an 11-year-old Warmblood gelding. She has had the ride since June of 2017 and the pair recently competed under lights in the International Arena at WEF for the first time in the $100,000 WCHR Peter Wetherill Palm Beach Hunter Spectacular two weeks ago.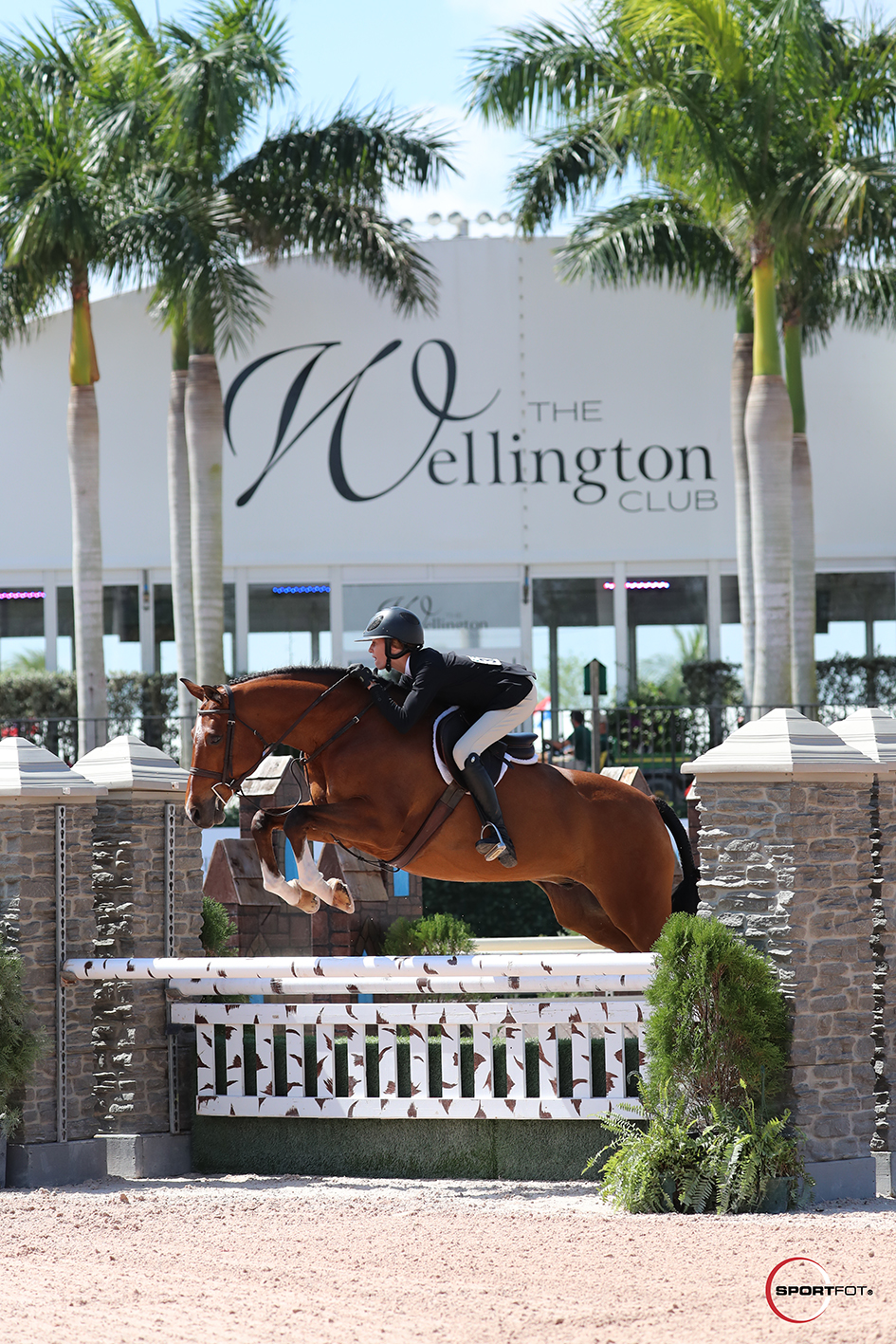 "He has been a really good horse for me," said Jayne, who trains under the direction of her mother, Lynn Jayne, at Our Day Farm based in Elgin, IL, and Wellington, FL. "He was a little green when we got him, but he has gotten really good over the last few months and even better this circuit."
Jayne's current goal for Cracker Jack is to stay consistent, saying, "He went right around in the Spectacular his first time jumping at night, and then we gave him a week off. Then he came out great and was really good every day this week and performed well. He's good that way; he's always going to perform, is always jumping well, and always brave."
While also competing in the junior jumper and equitation ranks at WEF, Jayne hopes to qualify Cracker Jack for the Devon Horse Show and indoor hunter finals during the coming season.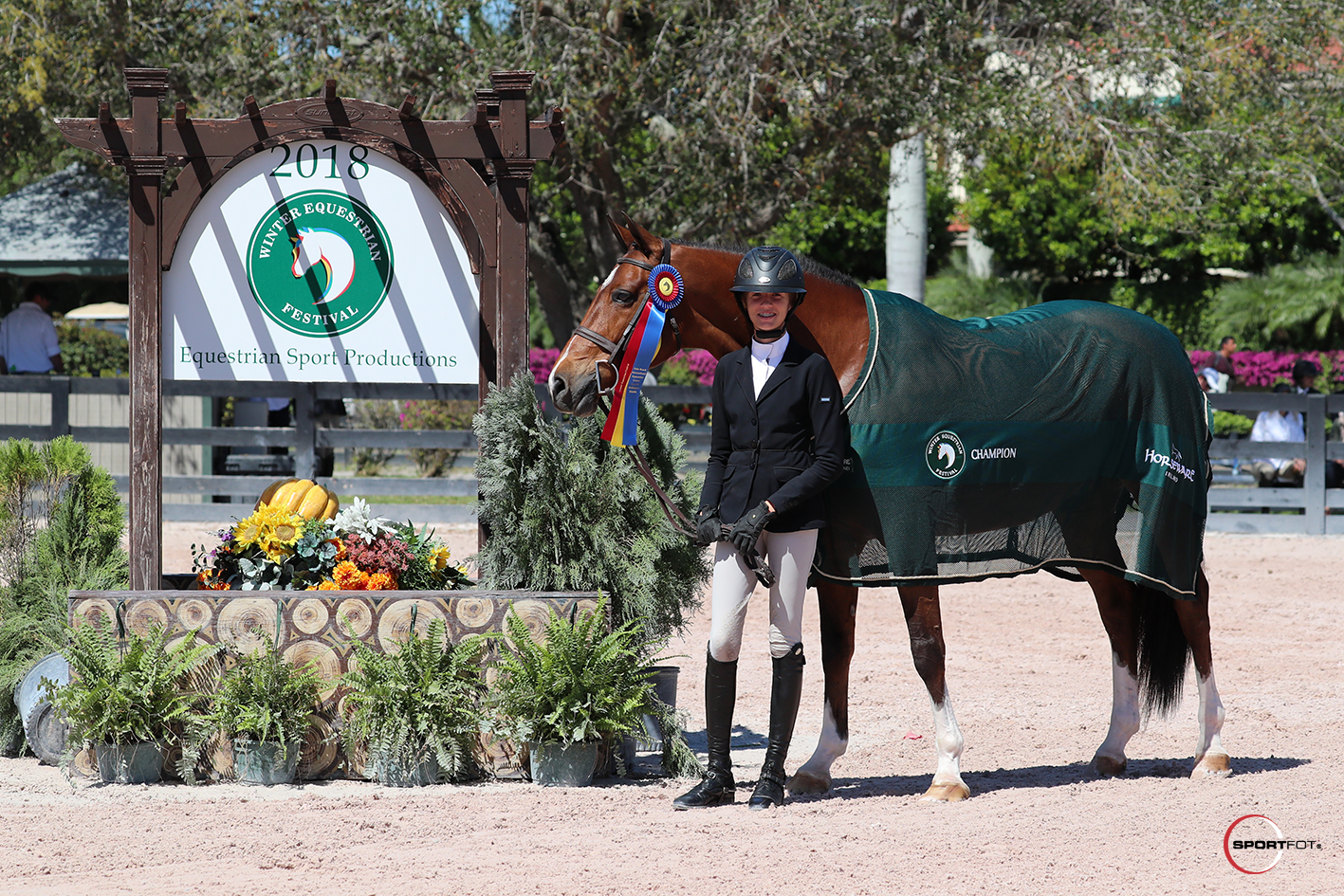 Reserve champion honors in the Small Junior Hunter 15 and Under division were presented to Inquisitive, ridden by Hallie Grimes and owned by Can We Keep It? LLC.
WEF 8 concludes on Sunday, March 4, with the $205,000 CSIO4* Grand Prix, presented by Lugano Diamonds and the championship for the Children's Hunter Older division.
Photo Credit: Photos © Sportfot, Official Photographer of the Winter Equestrian Festival. These photos may be used only in relation to this press release and must include photo credit.