What a year! It's been quite the ride, and we have some wonderful memories to make with you all in the months to come. As we say "goodbye" to an unforgettable year, we are taking a look back at our 2017 TOP FIVE fan favorite moments!
5. Fan favorite number five kicks off with a spectacular event… The $100,000 WCHR Peter Wetherill Palm Beach Hunter Spectacular, that is! Last season we welcomed the hunters into the International Arena, and Scott Stewart rode Gochman Sport Horses, LLC's Catch Me to the blue ribbon for the second year in a row! Anticipation is already building as 2018 rolls around… Will Scott make it a three-peat victory?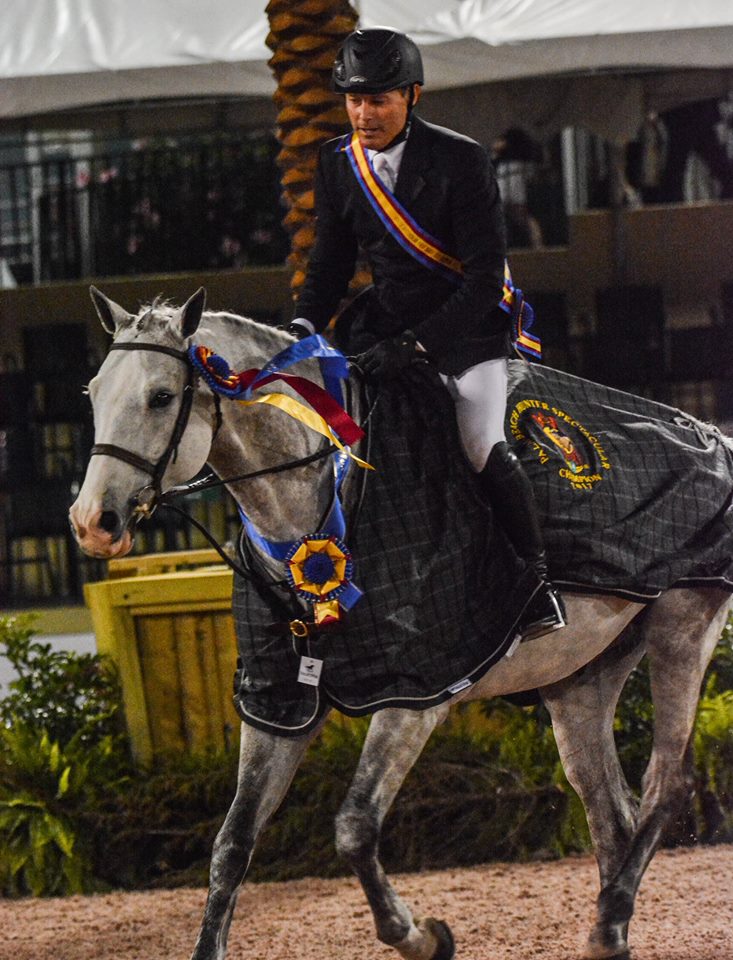 Read the recap here.
4. Red, White and Blue for fan favorite 2+2. Spot number four goes to Catherine Tyree and her FEI Nations' Cup team interview. Tyree and Team USA put up an incredible fight, but the victory ultimately went to Team Ireland in the end. Best of luck in 2018 !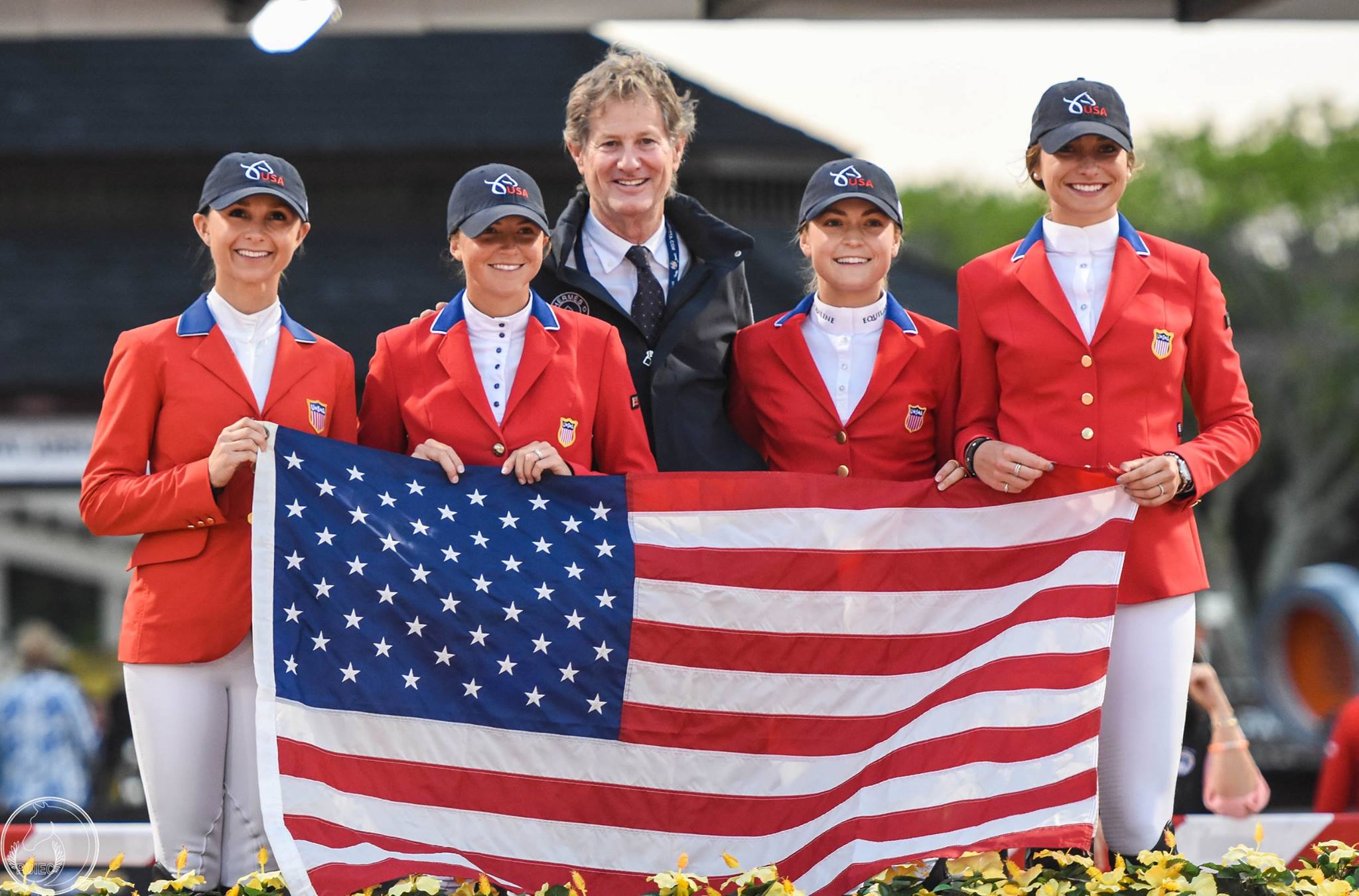 Watch the video here!
3. Spot number three goes to rider number two… The one and only McLain Ward. The two-time Olympic team gold medalist rode HH Azur  to the win in the $380,000 Suncast® Grand Prix CSI 5* for the second year in a row on Saturday, February 25.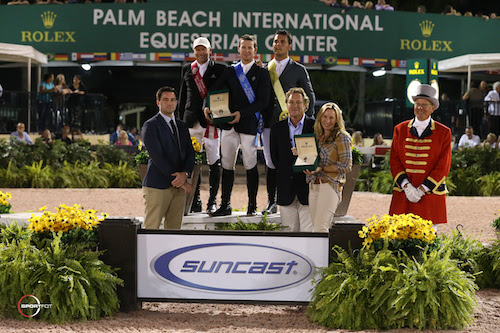 Watch the winning round, here!
2. Two teams battling it out to see who can claim superiority for the evening. Taking spot number two is the Battle of the Sexes competition! Held annually, and always won by the girls (will the guys finally take the cake in 2018? Probably not… but never say never!), this evening is a great way to kick off the first Saturday Night Lights at WEF every year. Tune in on January 13, 2018 to see who will walk away with the title this year!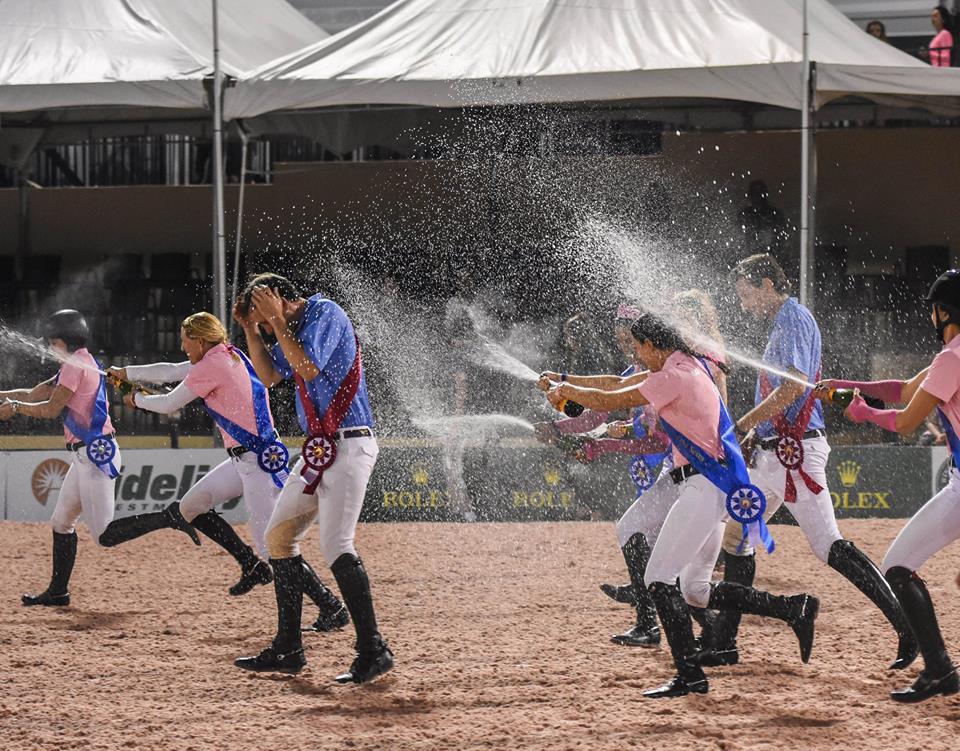 Read about the 2017 Battle of the Sexes here.
1. Number one for the number one, of course. We've reached the end of the final countdown, and the top fan favorite of 2017 features Kent Farrington and Gazelle racing to first place in the $380,000 Fidelity Investments® Grand Prix CSI 5*. It's not a matter of IF Gazelle had a super power, it's a matter of what… And we've figured out pretty quickly that it is the speed of light! Don't blink!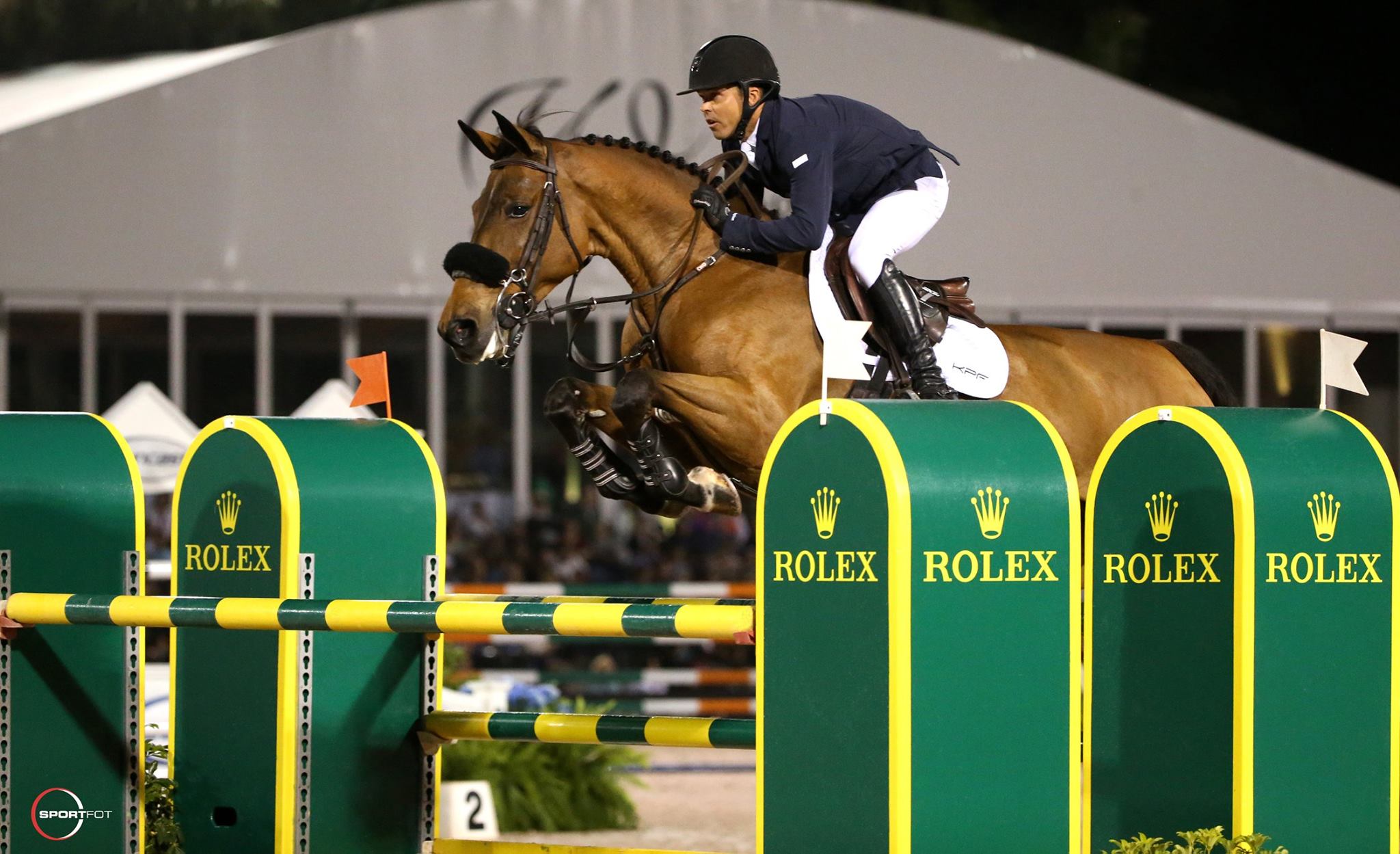 Read about their victory here!
We would like to wish you all a happy and healthy New Year, and look forward to seeing you soon, here at the 2018 Winter Equestrian Festival! 
Photo Credit:  © Sportfot & ESP