Hospitality Overview
PBIEC offers a variety of venues for all types of events!
Tiki Hut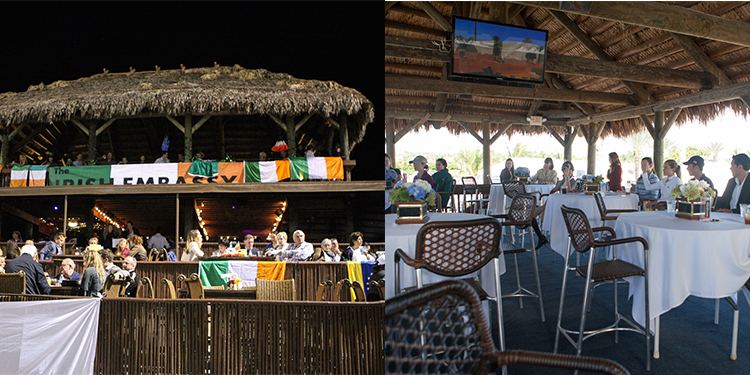 Celebrate your birthday  or other special occasion at the Tiki Hut during a Saturday Night Lights competition! Dates are limited – book your birthday now!
Package Includes:
Upper Level of Tiki Hut
Seating for 30 people, accommodations for up to 50 people
Credentials and Private Security TV with Live Feed of the action
Catering: Crudite Platter, Cheese & Cracker Platter, Full Buffet, Birthday Cake, Cash Bar
Full Bar optional
6 floral piece arrangements
Custom made birthday banner
Shout out on Jumbotron during Saturday Night Lights competition
Book a Table at the Tiki Hut
Or just want to enjoy show jumping all while having one of the best in-house seats with an amazing panoramic view of the International Arena? Book your table for 8 people at the Tiki Hut for Saturday Night Lights this winter circuit! Watch some of  the world's best horse and rider combinations compete in top level Grand Prix classes all while enjoying the exciting buzz of good music, food, drinks and people!
To contact us for Tiki Hut bookings, please click here.
The Suites & Special Events Pavilion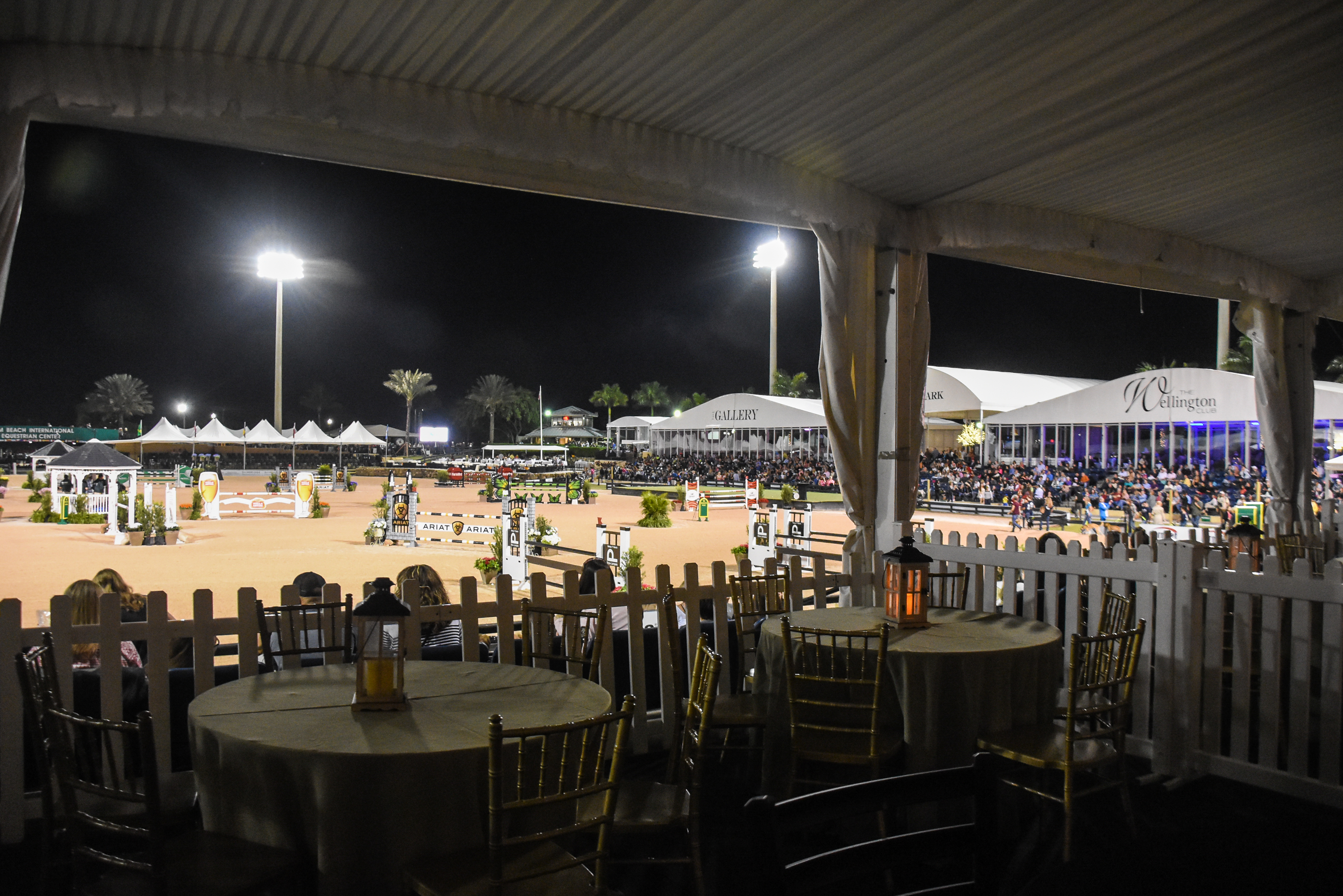 At the east end of the International Arena, the Special Events Pavilion offers tables at the mini suites available during our Saturday Night Lights Series during the Winter Equestrian Festival.
For $150/person for a regular show or $200/person for a 5* show, you can reserve your own semi-private suite or a table in a shared suite with access to a full buffet featuring a wide selection of food as well as an open bar with premium choices. We can accommodate individuals, small groups, or groups as large as 22. To reserve for an upcoming Saturday night Grand Prix, please contact suites@equestriansport.com .
Regular Show ($150/person)
Includes full buffet and open bar.
CSI 5* Show ($200/person)
Includes full buffet and open bar.
To contact us for Suites table bookings, please click here or call 561-784-1136. 
Wellington Club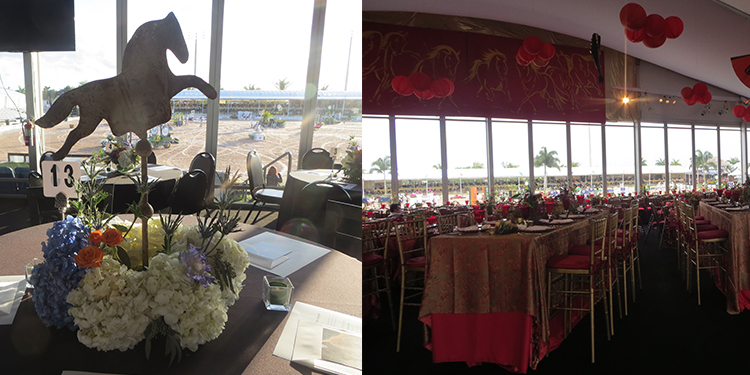 The Wellington Club serves as the perfect setting for private events. From small dinner receptions, galas and full-scale celebrations we offer high-quality flooring, extensive decor options and floor-to-ceiling glass to view the International Arena. Enjoy award-winning culinary creations and beverage service designed to complement your event offered through White Horse Catering.
To contact us for Wellington Club event bookings, please click here.
The Gallery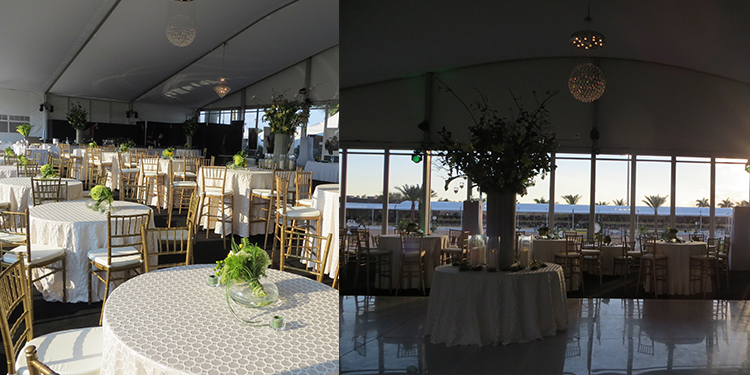 Enjoy panoramic views of the International Arena with floor-to-ceiling windows in The Gallery. Experience the show from the comfort of the Gallery or seated out on the terrace of Central Park. The Gallery can also be reserved for Private Events. The modern decor makes the space perfect for cocktail receptions or smaller seated groups. The Gallery transforms into a nightclub following the Saturday Night Lights show each weekend, so join us and come hit the dance floor!
To contact us for The Gallery event bookings, please click here.