Rider Spotlight: Andy Kocher 
Andy Kocher had an incredible year in 2018, finding himself a part of the teams for FEI Jumping Nations Cup™ Final in Barcelona along with competing in the FEI World Cup™ Final in Paris. Known for his young horse business and impressive competition record, we caught up with Andy to hear what he's looking forward to at the 2019 Winter Equestrian Festival! (Hint: He wants to accomplish a lot more than just selling horses!)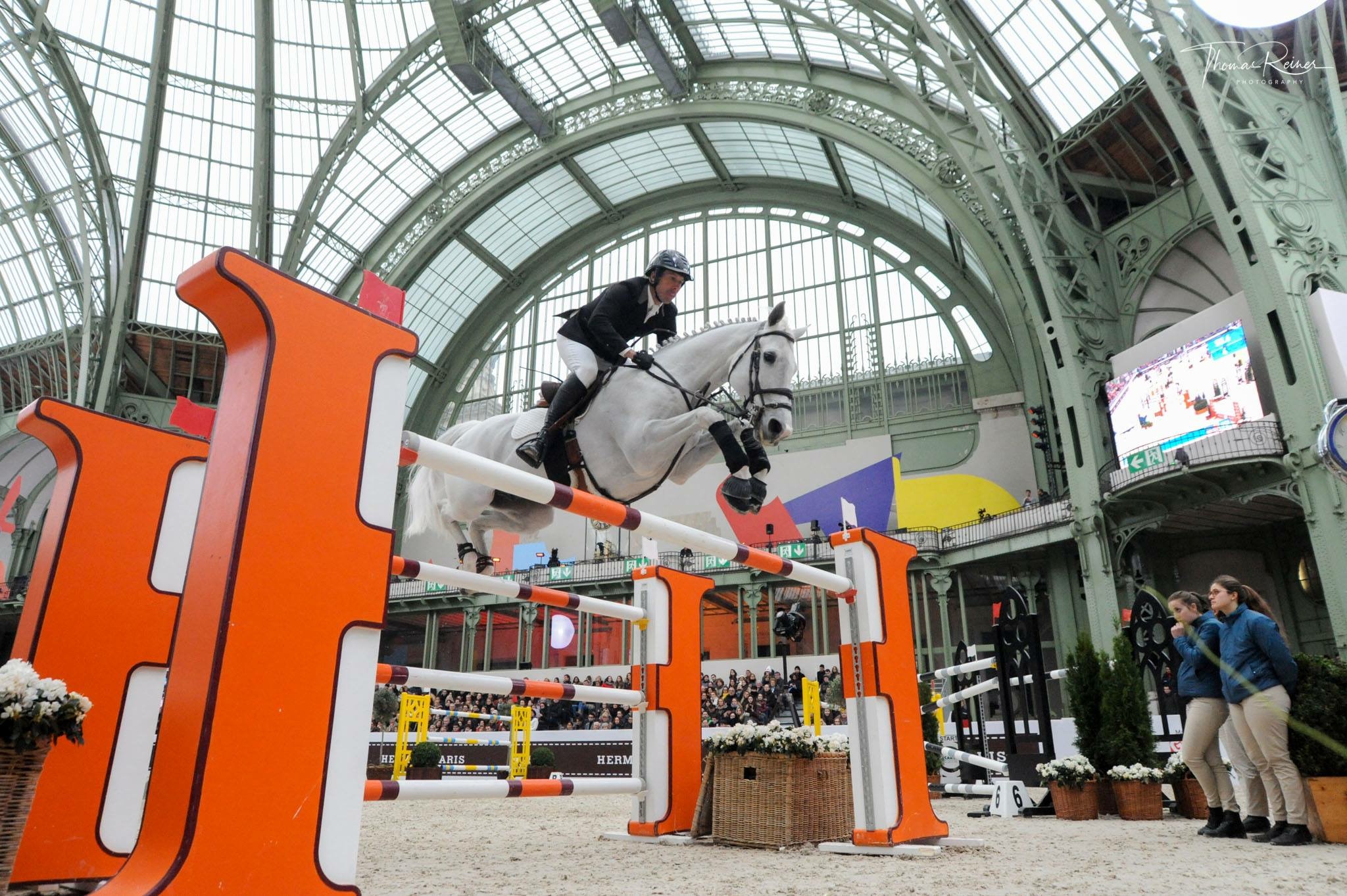 What was a highlight moment for you in 2018?

 
Do you mean riding or life wise? I will give you both, how about that! I would say competition-wise, either competing at the FEI World Cup™ Final or FEI Nations Cup™ Final. I had never been to a championship before and here I am doing two in one year! So that was pretty cool. I wish I could say I won one of them, or got a gold medal, but I didn't do that! The Championships are really a different way of horse showing. Basically you jump a Grand Prix three to four times in one week compared to once a week. I traveled all over the world, met a lot of cool people, and saw some incredible places.
Life-wise, I would say I have always been someone who wanted to sell horses. Everyone else wanted to be a Grand Prix rider, but that was secondary for me. My number one priority was to be a dealer and sell expensive horses and I am finally doing it! It took me 20 years of working really hard but it's happening. It's funny though, because I sell expensive horses but I still don't have any money! Everything costs more now a days, but I think that is what I am proud of in 2018. 
What is one of your favorite parts about competing at WEF?

 
I love the weather. I never went to Florida until… okay well I went to Disney World once or something, but I wasn't actually in Florida to show until four of five years ago. I did the pre-circuit at WEF which was a big deal for me. Then last year I was based in Wellington, FL but I did a lot of back-in-forth showing in Europe. However, my plan this year is to be there the whole time! I am going to show in Europe until WEF begins to prepare. Last year I only had a couple of decent horses so I couldn't do all of WEF. You really need a lot of nice horses to compete every weekend, and I can finally do the whole circuit. I may not be Kent Farrington or McLain Ward, but I want to be right up there behind them.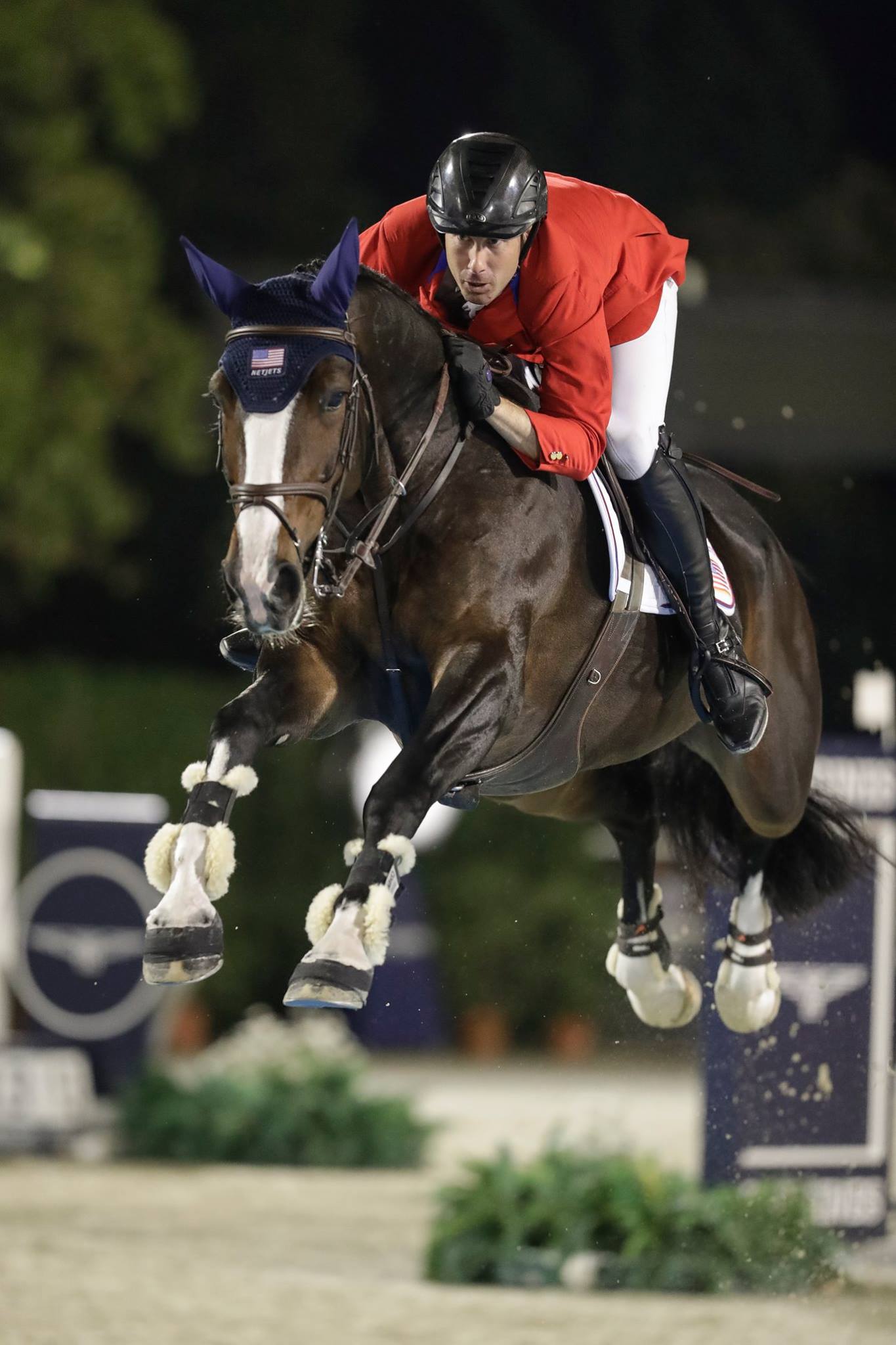 Do you have any specific classes you look forward to at WEF?

 
A big goal of mine, and has been for a while, is to win a Saturday night Grand Prix. One of my goals a few years ago was just to jump in a Saturday night class, like the 5* or one of the big ones. I didn't care if I had a few rails down. Last year I got to jump in a couple of them, so I accomplished that goal, and this years goal is to win one. I am not saying that is going to happen, and I don't care if it is a 2*,3*,4* or whatever, I just want to win one night. When you can win a class at WEF you are doing something right. 
What is some advice you would give to someone who has never competed at WEF before?
You go down there and you get big eyes because you see all of these people that you read about in the magazines, videos, etc. You are from wherever and you are not used to that level of competition, but my advice would be to not get big eyes. They win just about as much as you do, you just don't realize it. Mistakes can happen to them, and we are all doing the same thing. Those guys might have more experience or practice more, but you just can't be intimated by them.
Thanks for catching up with us Andy. We can't wait to see you in just 12 weeks at WEF 2019!